Boniface Champion 5T
The Boniface Champion 5T has been designed and developed for the European marketplace as a reliable slidebed that stands up to the most demanding conditions.
More +
Utilizing either the rear mounted manual control levers or with the optional radio remote control, the operator can tilt and slide the deck back to provide easy loading and unloading of vehicles. For those difficult to load low clearance cars, the shovel tail design provides for an even lower approach angle. The durable lightweight aluminium deck provides for increased payload and comes standard with a sliding hydraulic winch to allow you to maintain a straight pull on the disabled vehicles tow eye. With the optional second car lift you can even increase your profits by transporting several cars at once. The galvanised subframe and tilt frame helps promote long life of the equipment.
Like the complete line of towing and recovery equipment from Boniface, The Champion 5T is engineered and built with the strength to get the job done and is backed by their reputation of providing quality products and service for over three decades. To learn more visit www.Boniface-Eng.com or call +44 (0) 1842 754232
Boniface Champion 5T Gallery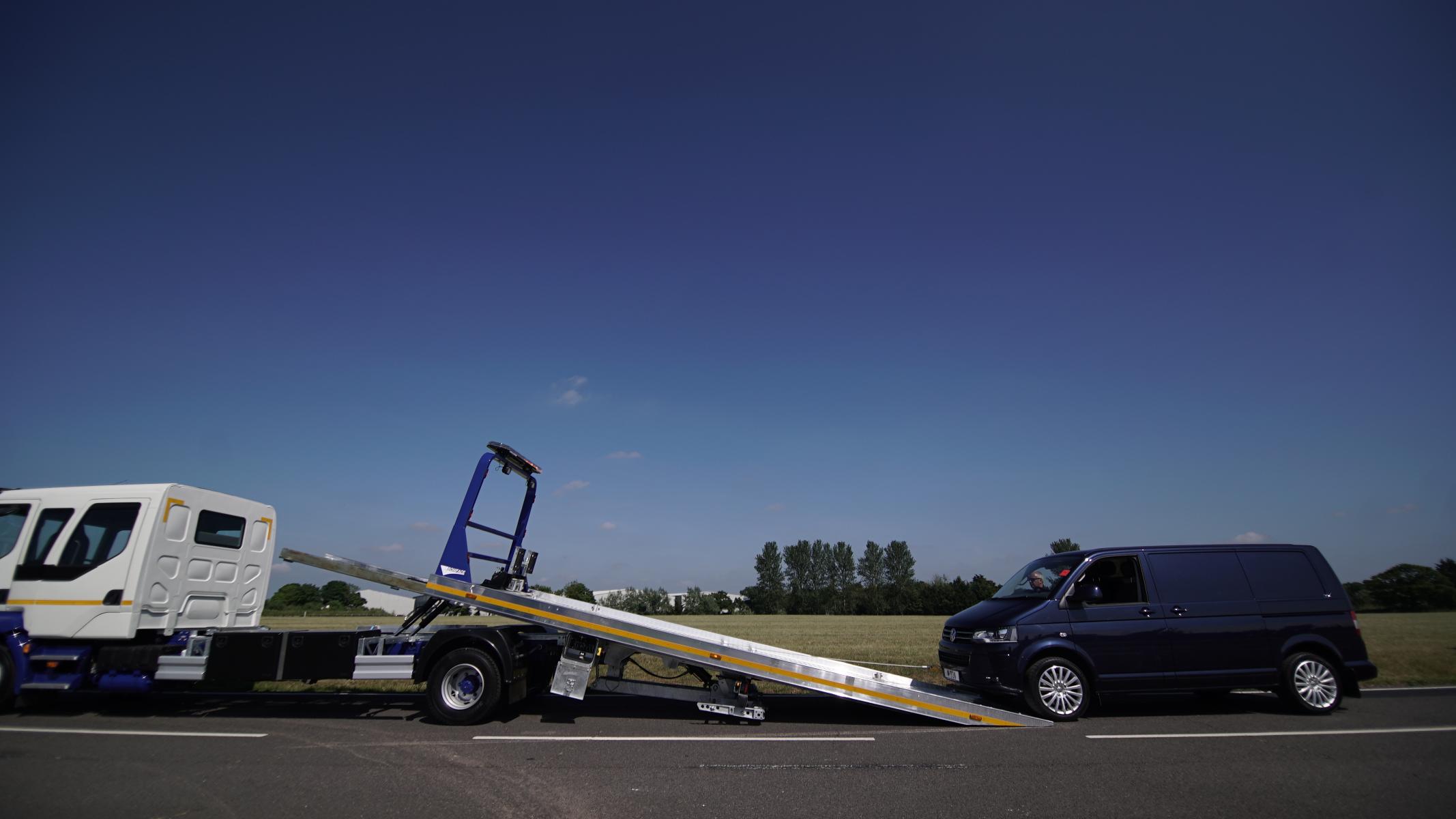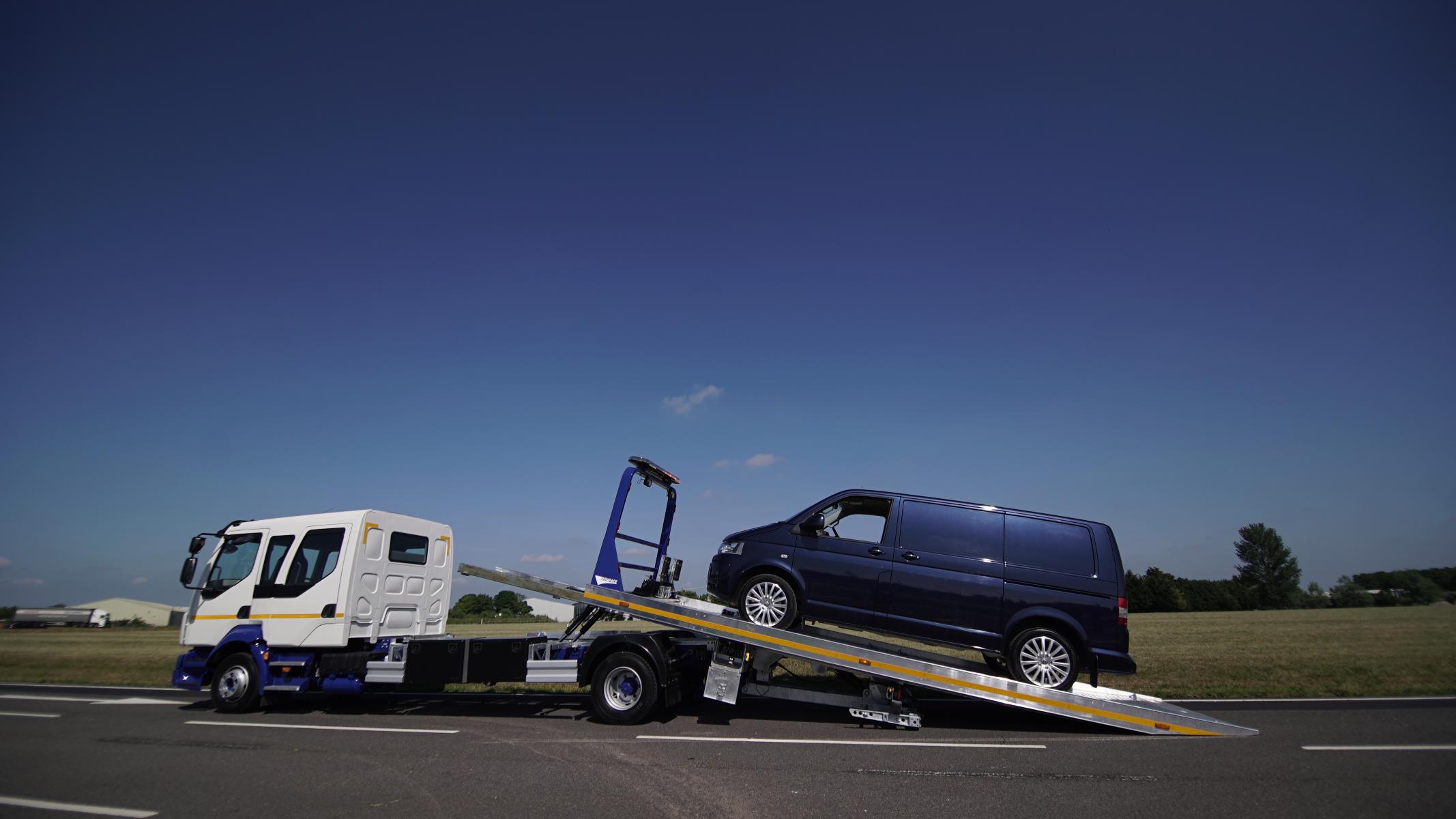 Full Gallery
Features
Top of Page
Standard
Aluminium Deck
Aluminium Safety Side Raves
Shovel Tail Design for Lower Approach Angle
Bed Rollers Mounted in End of Deck
8 Lashing Rings on Deck (4 Per Side)
Galvanised Subframe and Tilt Frame
Hydraulic Winch with Wire Rope
Hydraulically Sliding Winch Mechanism
Manual Winch Free Spool
4 Way Winch Roller Guide
Plug and Play Electrical System
LED Marker Lights Fitted into Side Raves (3 Per Side)
4 Ratchet Straps with Soft Eyes
Manual Control Levers
Towball Attachment
Pump
Optional
Additional Lashing Rings
Wheel Chocks (pair)
2T Second Car Lift w/ Euro Wheel Grids
2T Second Car Lift w/ Century Wheel Lift
Low Crash Bar
Full Height Beacon Flyer
Plastic Locker
Black Powder Coated Steel Locker
Polished Stainless Steel Locker
Fixed Granule Bin
Plastic Mudguards Over Rear Wheels
Aluminium Side Under-Run Protection
7 Pin Electrical Socket At Chassis Voltage
Side Winching Capstan-4 Position with Post
Wheel Skate Bed Ramps
GoJaks 6200 w/ Stowage (pair)
Greedy Ramps w/ Stowage (pair)
Ferrari Ramps w/ Stowage (pair)
Wrecker Kit Stowed (Broom, Shovel, 7lb Sledge Hammer, 24" & 48" Bar, Hard Hat & 6 Safety Cones)
3T Trolley Jack Stowed in Locker
Dynacycle Motorcycle Frame w/ Stowage
Jump Leads
Jump Socket
LED Strobes Fitted into Front Grill (2x Amber)
LED Strobes at Rear (2x Amber or Red)
LED Beacon
LED Work Lights
LED Locker Lights
LED Marker Lights on Flyer (6x)
PTO
Cab Control Unit
Winch Roller Guide
2, 4, 6, 8 or 12 Function Radio Remote Control
Specifications
Bed
| | | |
| --- | --- | --- |
| Bed Length: | 7M | |
| Bed Width: | 2.3M | |
| Bed Rating: | 5 Tonne UDL | |
| Bed Construction: | Aluminium & Steel Options Available | |
Winch Capacity
| | | |
| --- | --- | --- |
| Winch Capacity: | 3.6 Tonne (EN14492 Compliant) | |
| Cable Diameter & Length: | 10mm x 24M | |
| Cable Rating: | 7.2 Tonne MBL | |
Important: All ratings are based on structural factors only, not vehicle capacities or capabilities. Specifications shown are approximations and may vary depending on chassis selected. Miller Industries Towing Equipment Inc. reserves the right to change or modify product and/or specifications without notice or obligation. Some equipment shown is optional.
Keywords:
Similar to
Boniface Champion 5T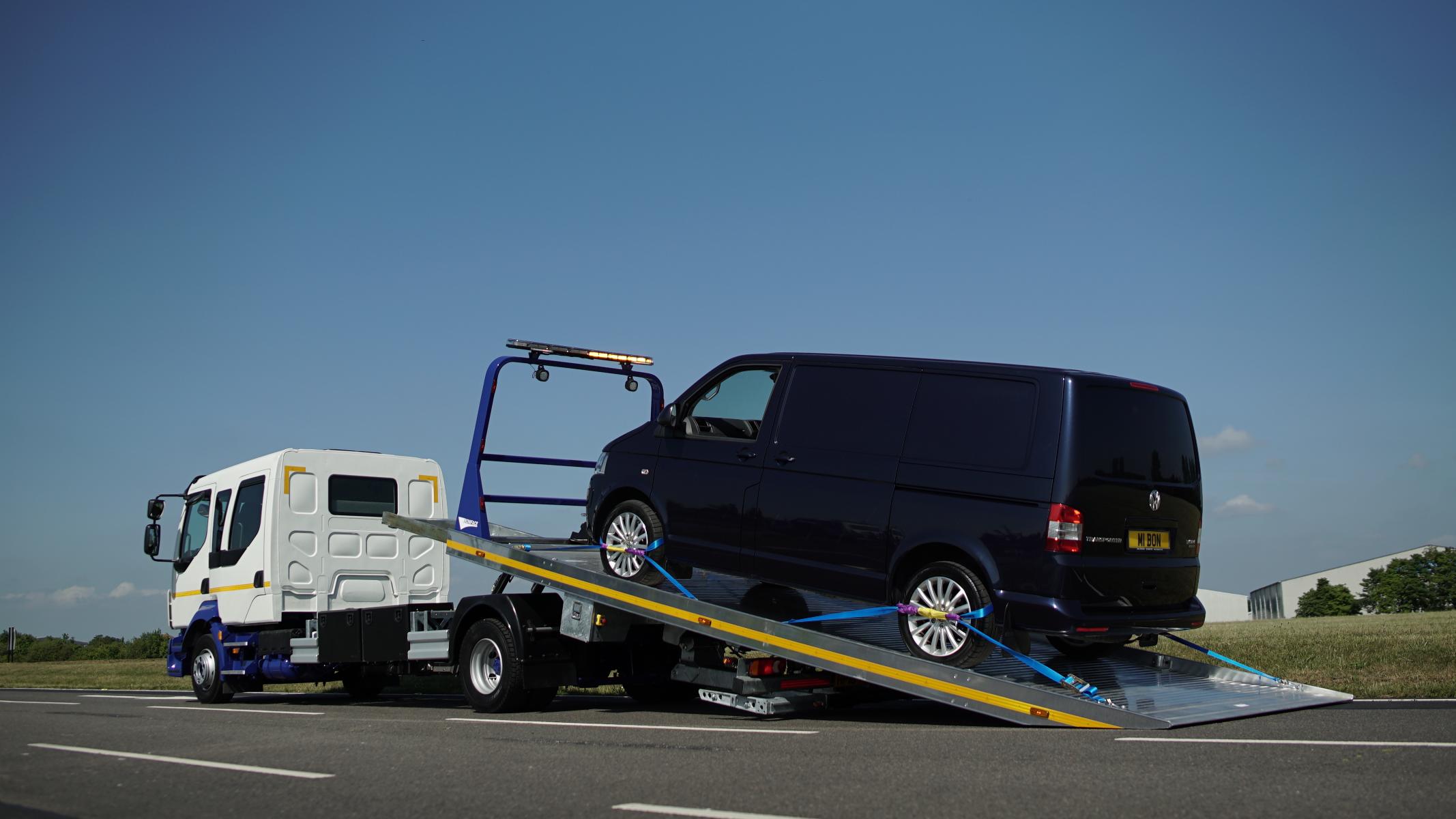 Boniface VLA 5T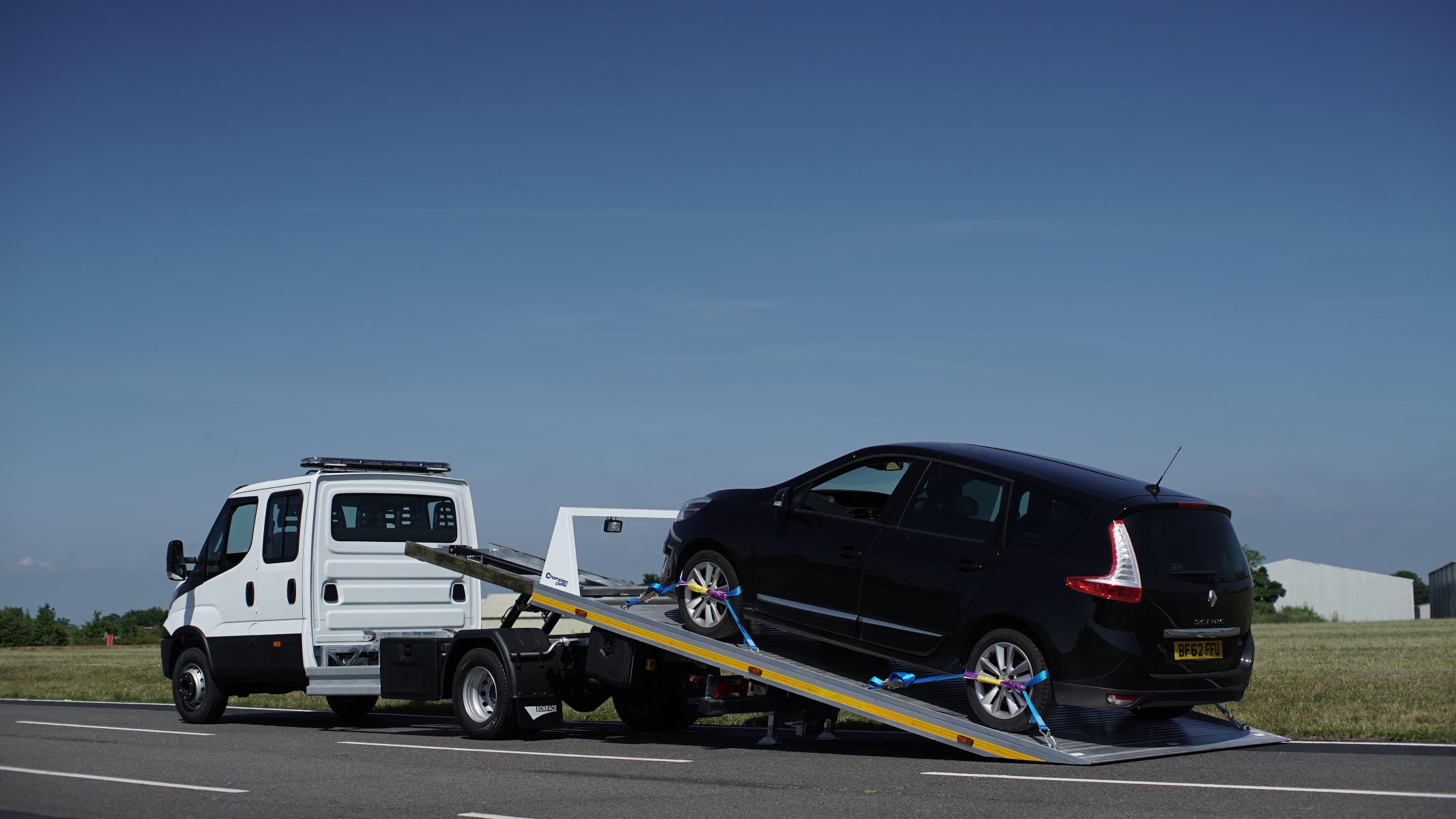 Boniface Champion 3.5T