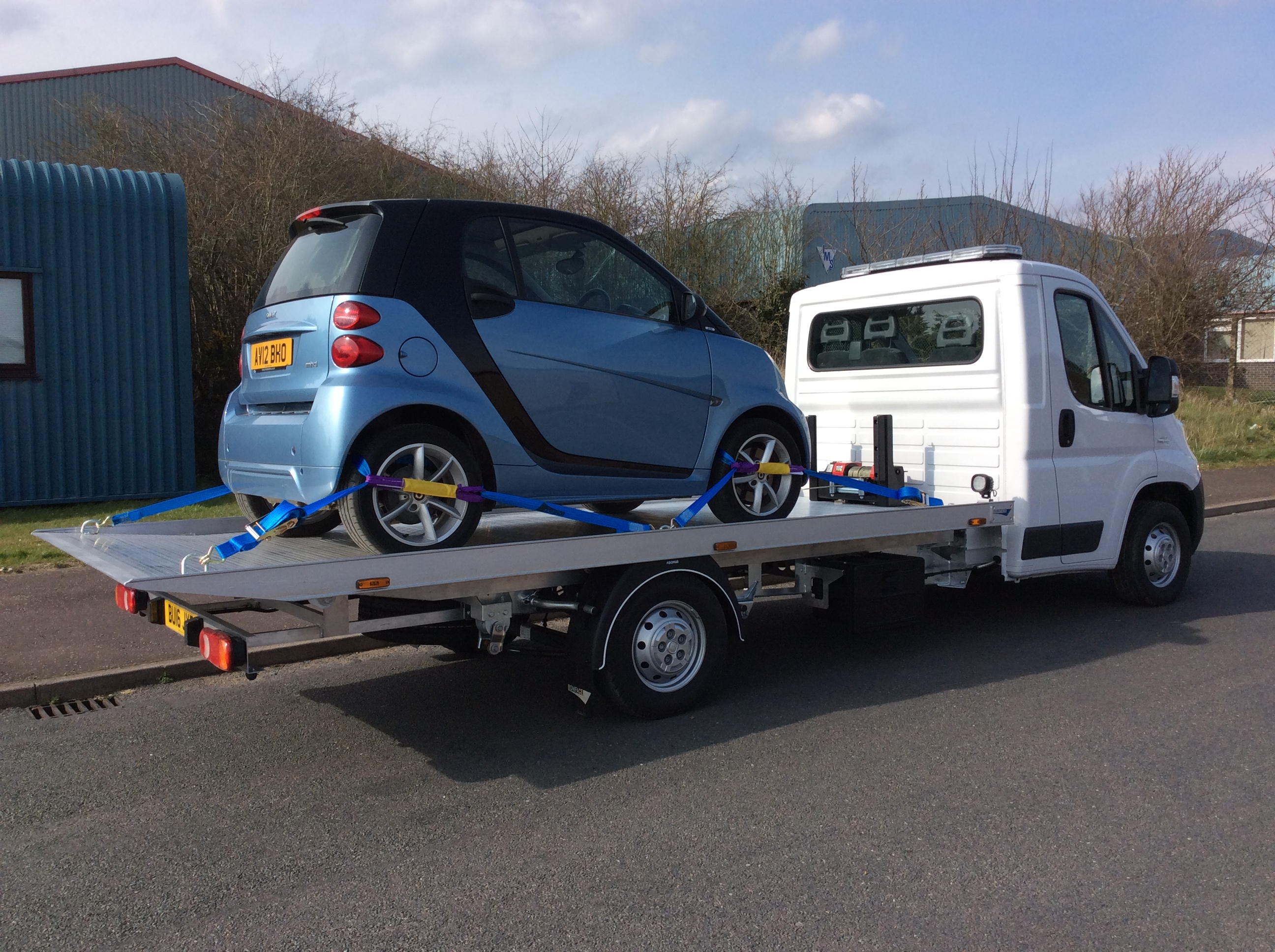 Whip Street Motors Choose Boniface T35
2016-04-19
Whip Street Motors of Ipswich Suffolk have chosen Boniface to supply their latest unit - a Boniface T35 fitted onto a Fiat Ducato chassis.
This unit is ideal for lightly damaged vehicles as it is a slide bed body that can cope with most recovery situations as well as long distance transportation economically.
An 8,000lb Husky winch is fitted to give the operator the power needed to recover vehicles safely and the unit is fully radio remote controlled with one button operation to deploy and retract the bed.
A fully galvanised sub structure and Aluminium bed negate the need for painting and will keep the vehicle looking good for many years.