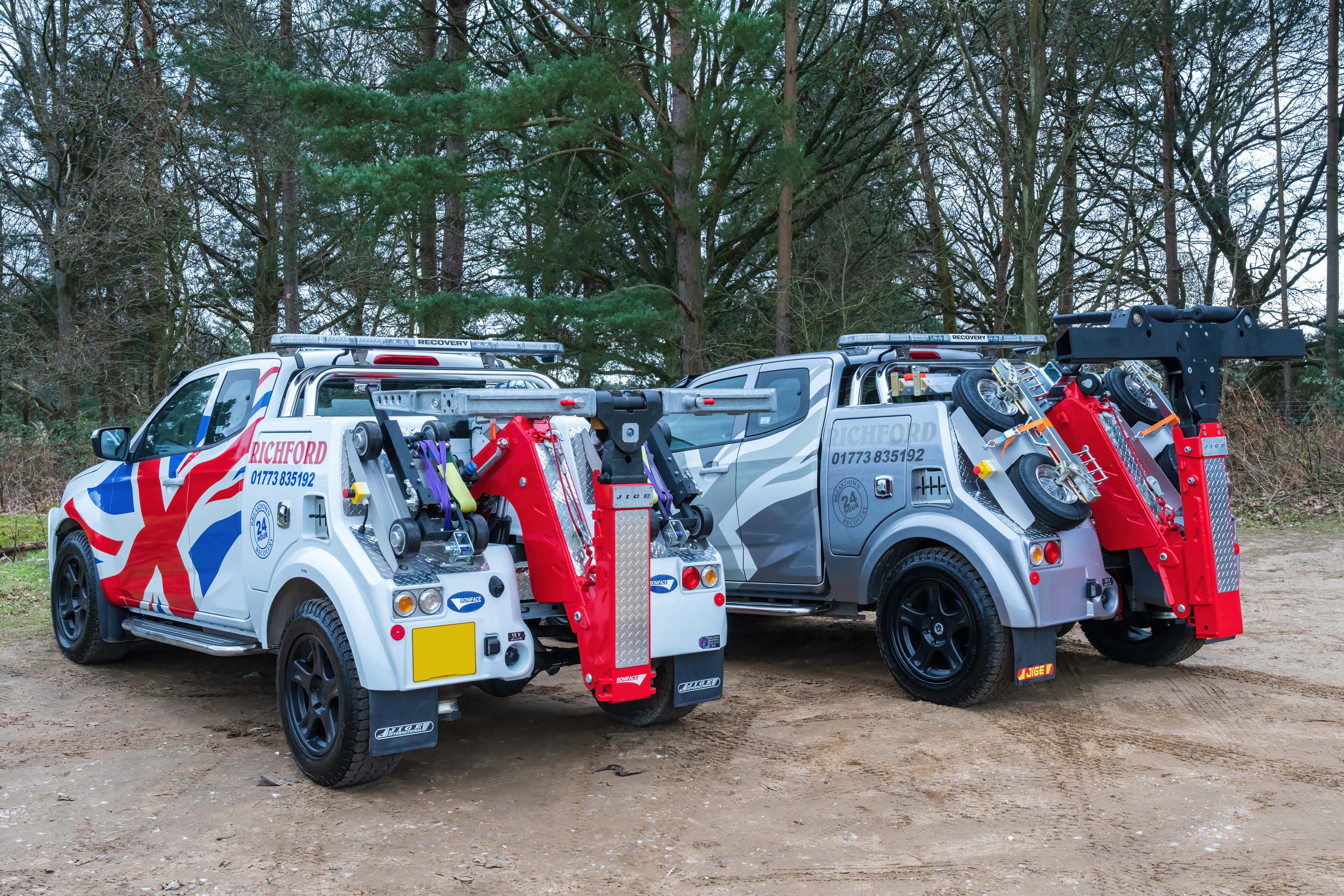 Two More Light City's For Richford
2023-02-21
Being one of the UK's largest operators with over 250 vehicles and 10 depots, Richford Motor Services Ltd operate a very diverse fleet of light and heavy recovery vehicles, all of which are very clean, modern, well maintained and extremely well equipped, ensuring they can easily cope with any situation they are faced with. Richford pride themselves on exceptional customer service and have a reputation for getting the job done, both quickly and efficiently. Over the years, constant re-investment into the business has enabled Richford's fleet to grow - taking on new customers and contracts whilst maintaining their exemplary standards.
Following on from the success of their previous Light City, Richford have recently added another two to the fleet – one with Express hydraulic jaws which in conjunction with the rear view camera allows the operator to quickly lift the casualty without exiting the cab, the other with a more conventional spectacle frame lift. Based on the Isuzu D Max chassis, both Light City units feature light-weight yet robust composite bodywork, upgraded wheels & tyres, rear air assisted suspension and an increased rear axle capacity making them extremely versatile. As with all Richford builds, the vehicles were specified with numerous optional extras which include a foldable beacon bracket that ensures the equipment is no higher than the cab and allows the vehicle to operate inside multi-storey car parks and other height restricted areas, 4000KG electric winch, rear spade anchor with tow ball, dolly wheels, jump leads, rear view camera, radio remote control, front and rear strobes, aluminium protection plates to the under lift, front ballast bumper and much more.
Richford's stunning graphics make the vehicles stand out from the crowd - complimenting the aesthetics of the vehicles perfectly whilst creating a very positive and professional company image when out on the road.
To find out more about the Light City or any other Boniface product, give one of our friendly staff a call on 01842 754232 who will be pleased to answer any questions you may have. Don't forget to follow us on Facebook, Instagram and Twitter to stay up to date with all our latest news and information.