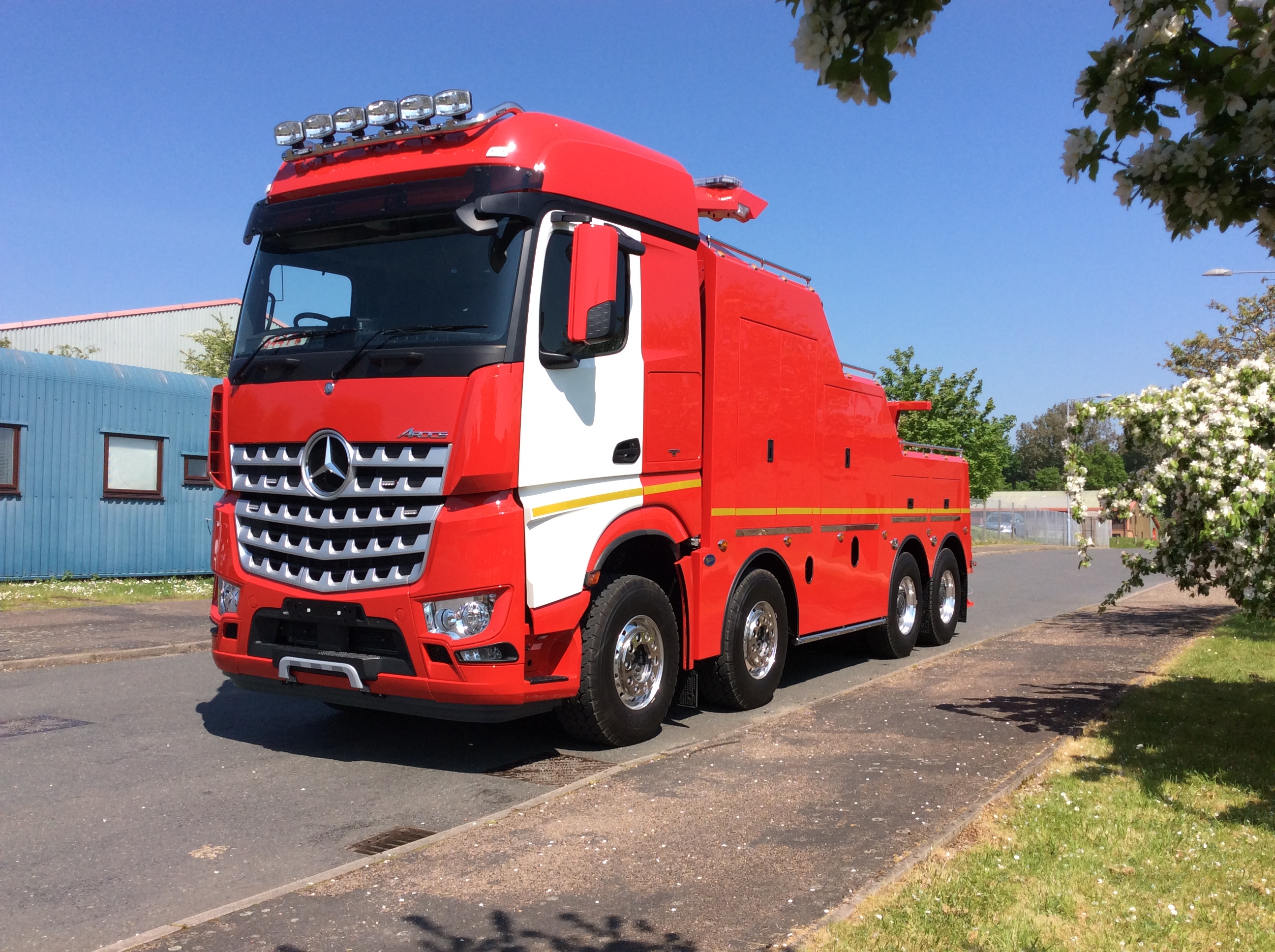 Top line Arocs for Hough Green
2016-08-13
This imposing Mercedes Arocs is the test in a long line of heavies in build for Hough Green garages the Norths Wests fastest growing recovery company.
This vehicle is fitted with a Boniface Recoverer 9055 with Maxi reach low line H boom and Rotator rear stabiliser legs for added stability. The tried and tested H boom is also fitted which is the longest and lowest under reach available in today's market.
Purpose built stowage for all the operator's equipment makes the unit easy to use and makes sure everything is in its place.
The body work was designed to match the imposing presence of the tall cab and gives it a true European look. It was also designed to take into account the Euro6 exhaust system that requires re gen and as such generates a lot of heat so a special panel was developed to keep the smooth lines of the body intact but allowing air flow around the exhaust system.
 This unit will certainly turn heads wherever it goes in the growing Hough Green network .