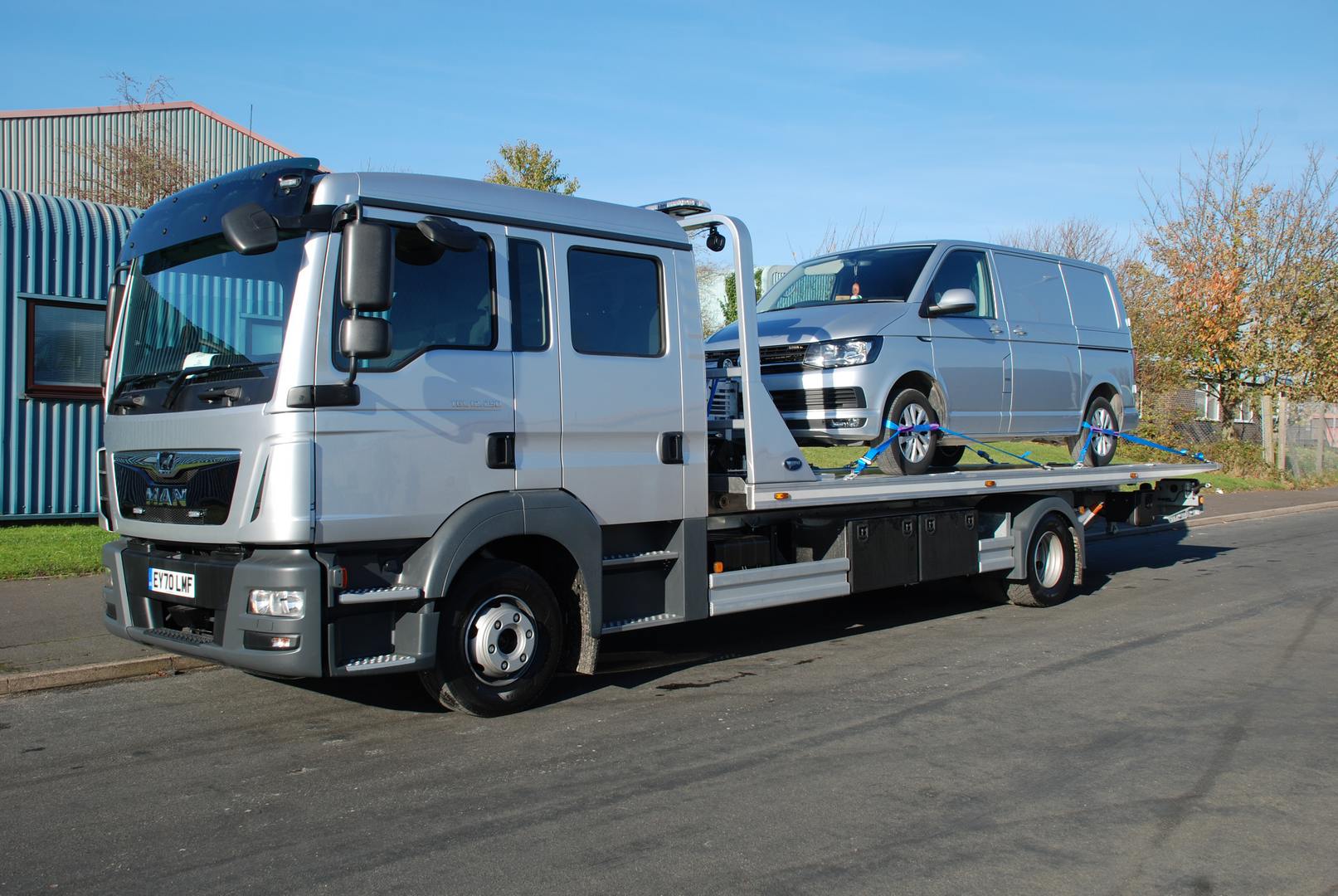 Tears Add To Their Fleet With a New Boniface VLA
2021-01-15
Tears Recovery are a very well established and well respected operator providing breakdown and recovery assistance for all types of vehicles throughout East Anglia. They are a very well-known and well-respected operator working for most of the major motoring organisations as well as the Police and private customers. Operating from depots in King's Lynn, Spalding, Sutton Bridge and Fakenham, Tears have a very extensive fleet of light and heavy vehicles capable of recovering anything from a small motorcycle to an articulated unit and trailer. With some of their depots located in more rural settings they are also well accustomed to recovering heavy agricultural equipment and machinery from some very difficult situations.
As a long-established friend and customer of Boniface, Tears already own and operate several light and heavy-duty Boniface products – all of which have served them well over the years and continue to do so today. This latest addition to their fleet is a 5t VLA slidebed fitted to a new MAN 12-250 crew cab chassis. The VLA body is durable, light weight and incredibly strong. It provides a very low angle of approach making it ideal for all kinds of vehicle from sports cars with low spoilers to large vans or vehicles with long overhangs.
Standard features of the VLA include fully galvanised sub-frame and tilt-frame, 8000lb capacity sliding winch, nylon ground contact rollers which help provide smooth quiet operation, radio remote operation for the body and winch, lever controls (providing a backup in case of loss or damage to the remote), LED beacon, LED work lights and LED marker lights. As with all Boniface products there is an extensive list of optional extras available which can be used to customise the VLA to your exact requirements.