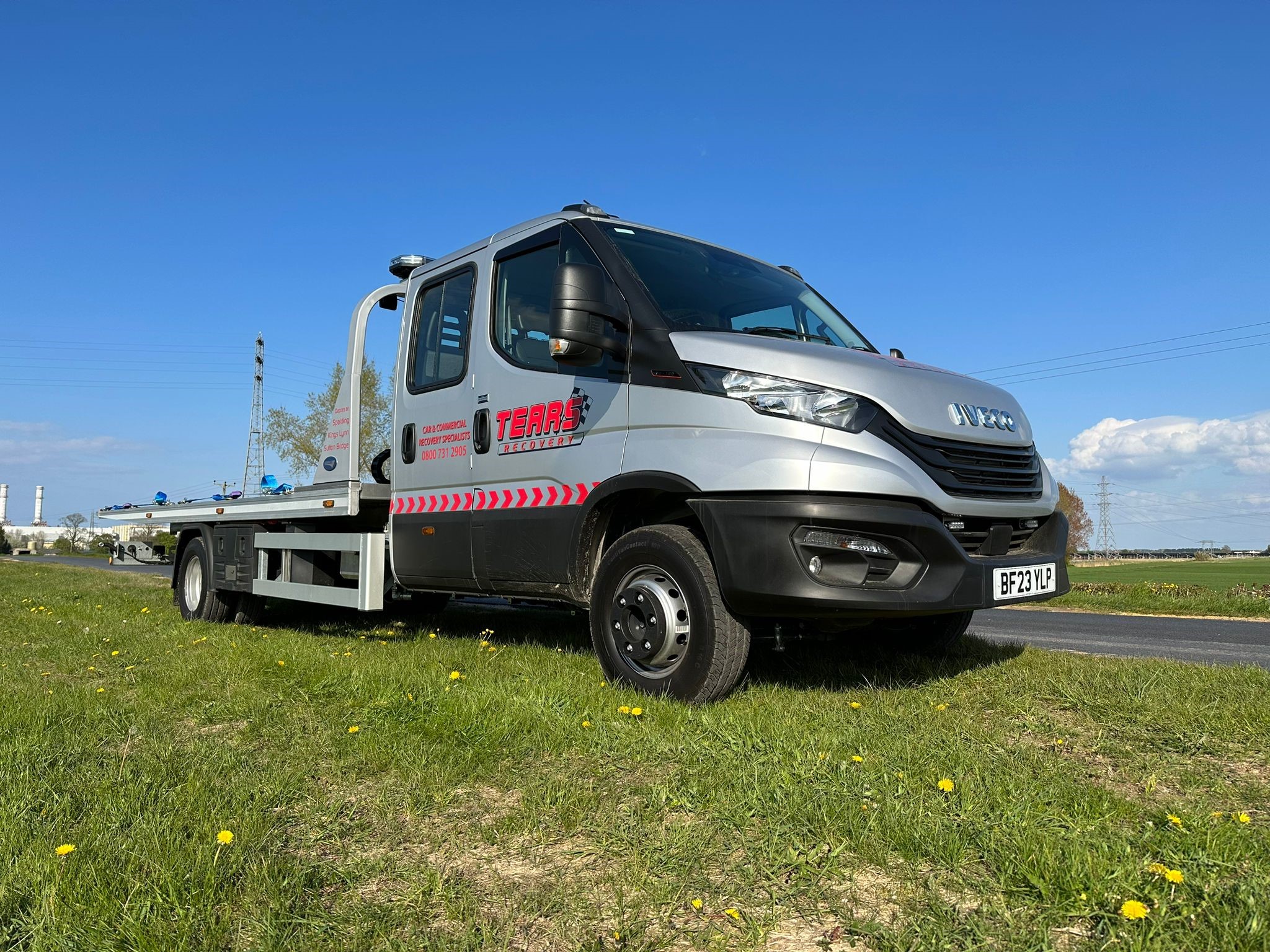 Tears Add Another Boniface VLA To Their Fleet
2023-04-28
Tears Recovery have once again added another Boniface vehicle to their fleet – this time a 3t VLA slidebed fitted to a new Iveco Daily chassis. Based in Sutton Bridge, King's Lynn, Spalding, and Fakenham, Tears have an extensive fleet of light and heavy vehicles capable of recovering anything from a small motorcycle to an articulated unit and trailer. With some of their depots located in more rural settings, smaller vehicles such as this latest VLA play a vital role in getting the job done – enabling access to areas that the larger transporters cannot easily reach.
The Boniface VLA product remains a popular choice amongst operators throughout the UK. It's simple operation via a single push button or lever makes it quick and easy to use. In addition, the VLA provides a high payload, quiet operation and smooth deployment – all of which promote a positive professional image to the customer. The VLA's deck is durable, light weight and incredibly strong. It provides a very low angle of approach making it ideal for all kinds of vehicle from sports and prestige cars with low spoilers to large vans or vehicles with long overhangs – it even makes the loading of motorcycles much easier due to its shallow loading angle.
Standard features of the VLA include fully galvanised sub-frame and tilt-frame, 8000lb capacity sliding winch, nylon ground contact rollers which help provide smooth quiet operation, radio remote operation for the body and winch, lever controls (providing a backup in case of loss or damage to the remote), LED beacon, LED work lights and LED marker lights. As with all Boniface products there is an extensive list of optional extras available which can be used to tailor the VLA to your exact requirements.
To find out more about the VLA or any other Boniface product give one of our friendly sales team a call on 01842 754232. Don't forget to follow us on Facebook and Instagram to keep up with all our latest news and information.