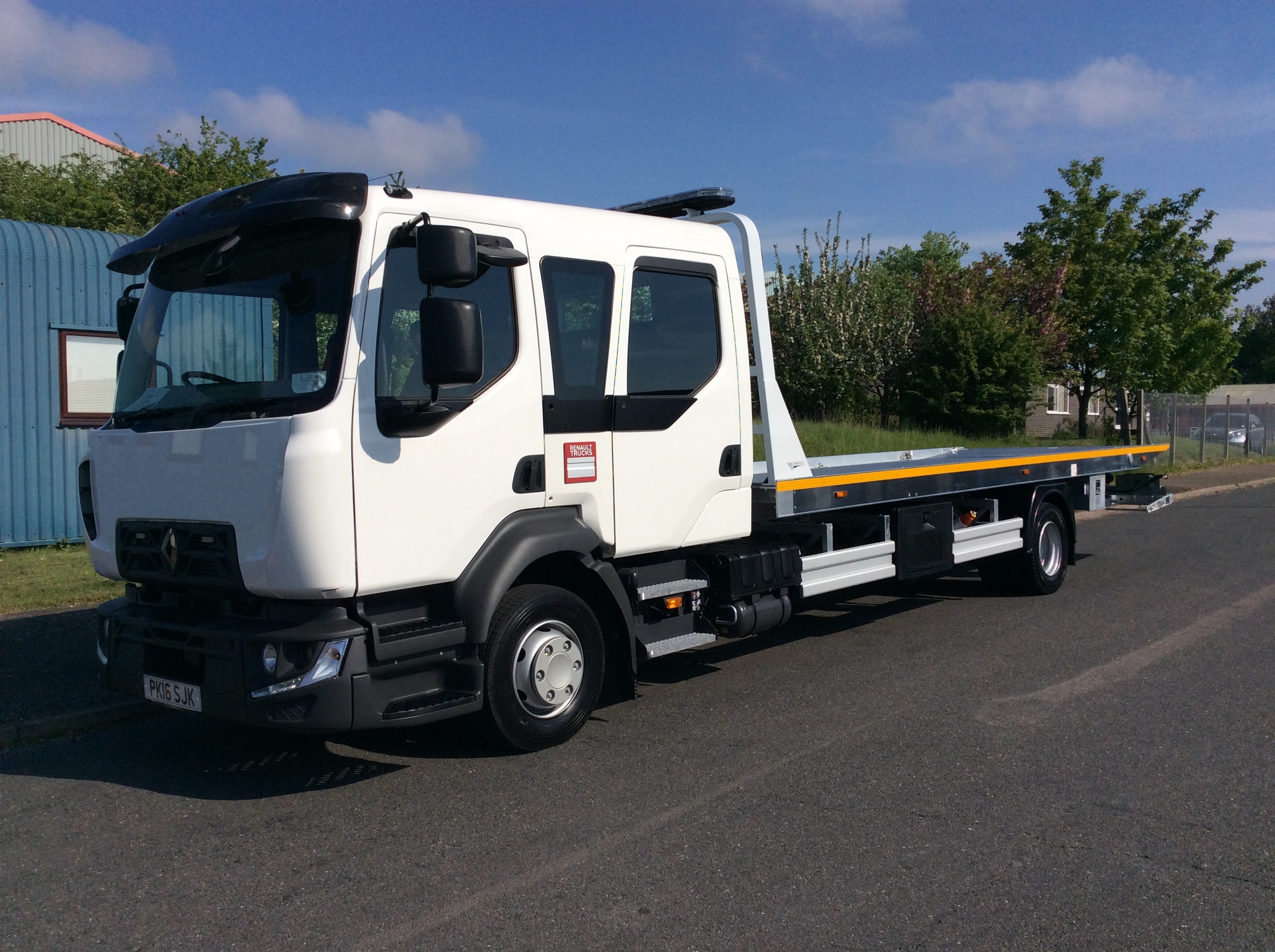 P J Kerley of Norwich
2016-08-22
P J Kerley of Norwich are growing there fleet to cope with their increased work load and Peter said Boniface were his only port of call as they manufacture a great product.
The vehicle a Renault 12t 220 crew cab with air suspension was fitted with the reliable Champion 5t aluminium slide bed giving excellent payload and load angles and with the Jige 2t second car lift makes this unit a versatile around unit. The Boniface Champion 5T has been designed and developed for the European marketplace as a reliable slidebed that stands up to the most demanding conditions.
Utilizing either the manual control levers or with the optional radio remote control, the operator can tilt and slid the deck back to provide easy loading and unloading of vehicles. For those difficult to load low clearance cars, the shovel tail design provides for an even lower approach angle. The durable lightweight aluminium deck provides for increased payload and comes standard with a sliding hydraulic winch to allow you to maintain a straight pull on the disabled vehicles tow eye. With the optional second car lift you can even increase your profits by transporting several cars at once. The galvanised subframe and tilt frame helps promote long life of the equipment.
Like the complete line of towing and recovery equipment from Boniface, The Champion 5T is engineered and built with the strength to get the job done and is backed by their reputation of providing quality products and service for over three decades
This is the second unit P J Kerley have purchased over the last year and if things keep going the way they are the fleet will continue to grow.