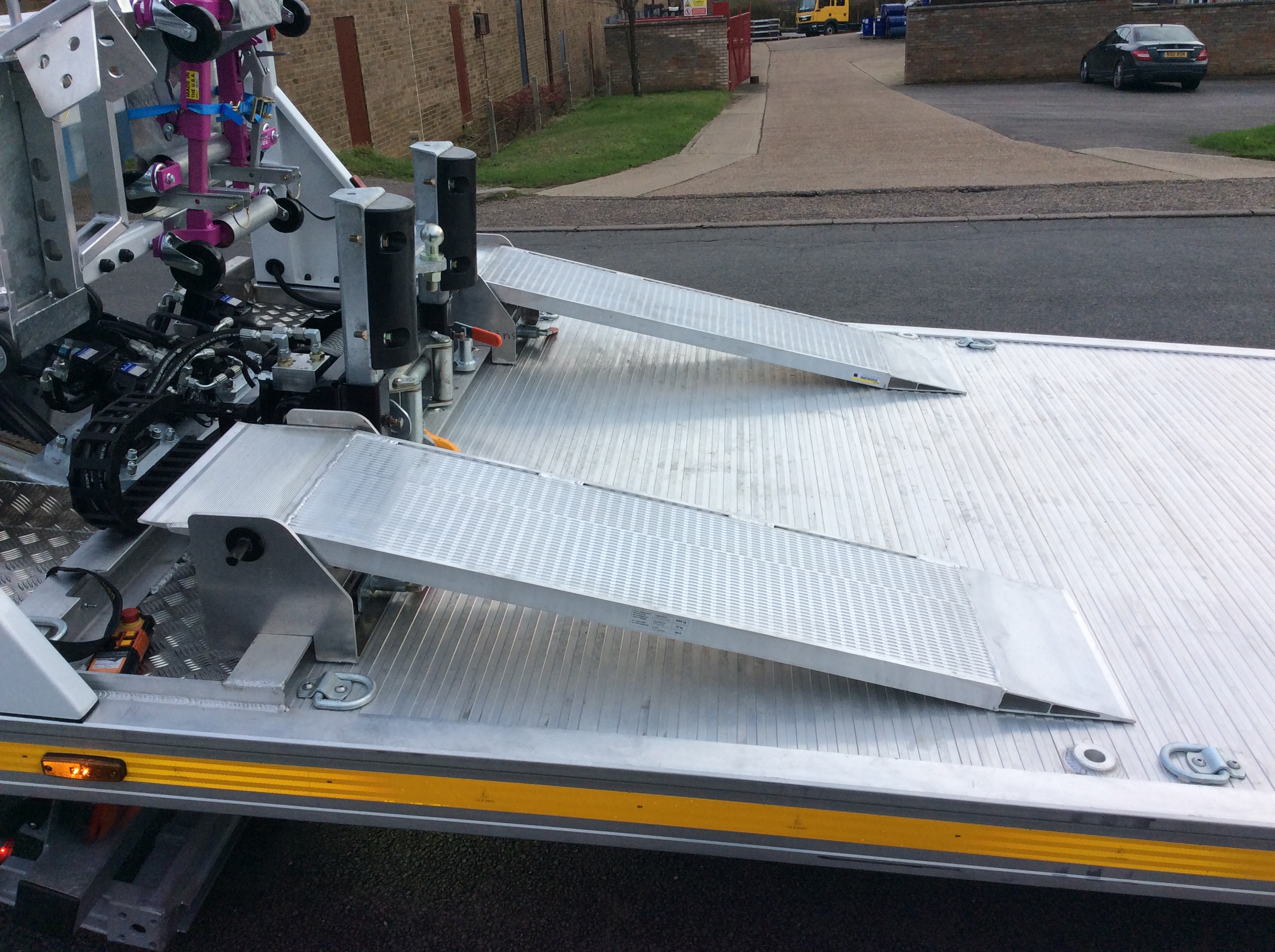 NEW Greedy ramps from Boniface
2016-02-24
Boniface Engineering are continuously looking for ways to improve their equipment and make it more versatile. Their latest innovation uses lightweight aluminium brackets which lock into the sliding winch mechanism found on both their 5t VLA and 5t Champion slidebeds, and also a set of lightweight "greedy ramps" to give operators more loading space for those long vans being used on today's roads.
Champion and VLA slidebeds both feature removable crash bars over the winch. With these crash bars removed, the ramps allow longer vehicles to be positioned over the top of the winch utilising much more of the available deck length.
The ramps can be specified as part of a new Champion or VLA build but are also available to existing customers via the Boniface parts department.