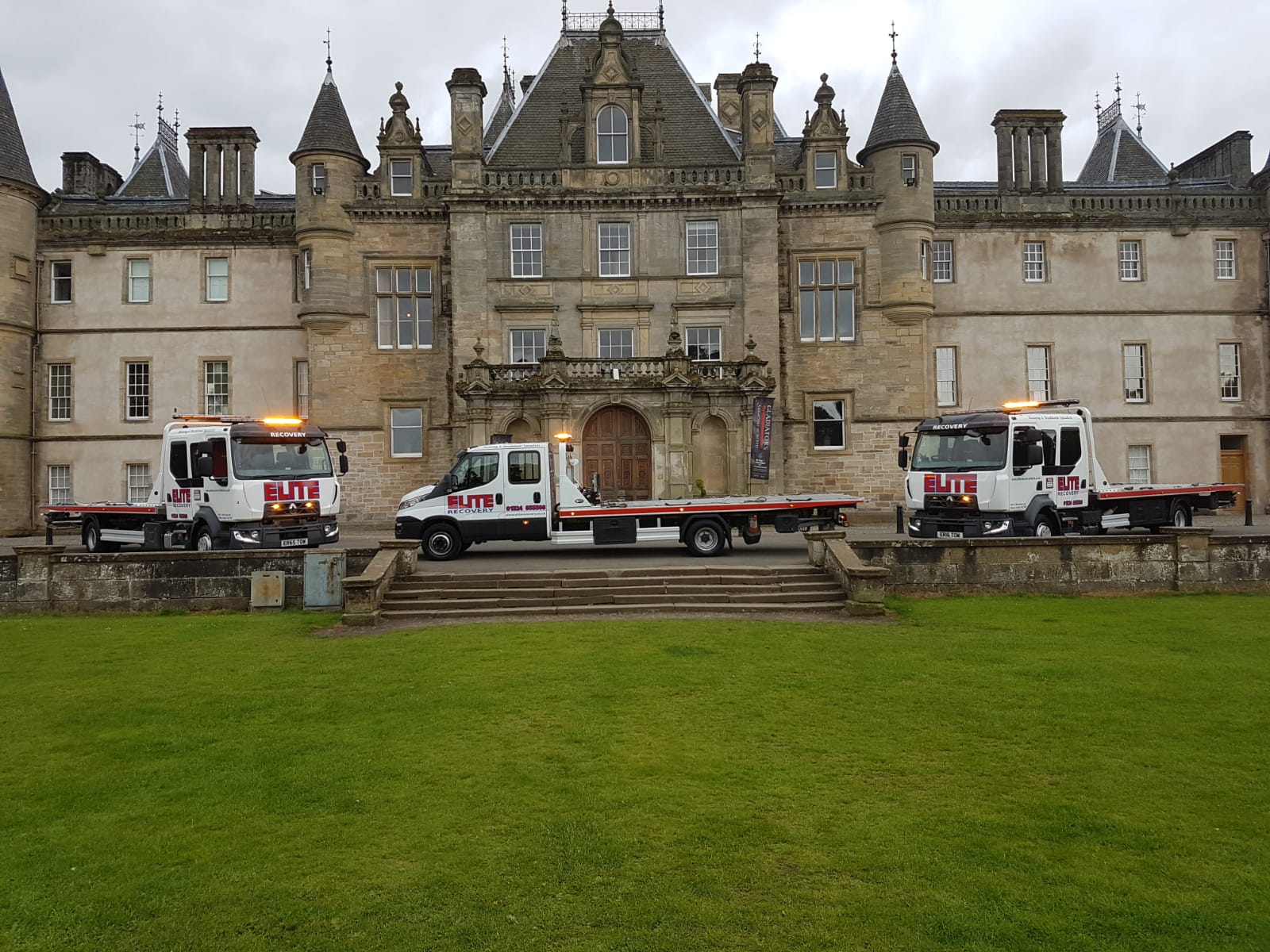 New Boniface Fleet for Elite
2019-07-15
After years of reliable service and superb after sales support there was only one manufacturer in the running for Mark at "Elite Recovery" when he decided to renew his fleet. Working in and around the Falkirk area, Mark runs a large fleet of recovery vehicle's providing the ability to recover a full range of vehicles in a professional and timely manner and his award-winning reputation is testament to this. "On the rare occasion I have any problems there is always someone willing to help on the end of the phone and the problem is quickly and efficiently rectified" Mark McLuckie, Elite Recovery.
Over the last few months Mark has enhanced his fleet with 5T and 3T VLA's with both variants offering their own strengths and capabilities.
Both the 5T and 3T VLA come as standard with a rugged, durable aluminium deck providing years of rust-free operation whilst helping to reduce the unladen weight, increase the payload and offer a better MPG ratio. The manually sliding 8000lb hydraulic winch can be positioned to maintain a straight pull on the casualty vehicle's towing eye or to assist with the adjustment of positioning on the bed. Both sub-frame and tilt-frame are fully galvanised helping to prolong the equipment's life, especially in the tougher of climates and conditions. Single button operation provides a simple and reliable operation of the equipment. With powered tilt rams the equipment is not just reliant on gravity when lowering, avoiding the situation of the bed failing to lower when the bulk of the weight of the casualty vehicle is over the rear of its axle. A remote mounted change over switch allows the operator to switch between winch and bed operation without having to physically return to the vehicle, saving and limiting the amount of time the operator needs to spend on the busy and dangerous roadside.
The 5T VLA equipment was tailored to meet Mark's needs with front LED strobes, 2 pairs of LED work lights, chassis stowed wrecker kit and wheel skates, 2 x LED beacons with stop tail repeaters, one cab mounted to enhance his operator's visibility and safety, side winching posts, 2T second car lift with adjustable width and tyre size settings.
The 3T VLA equipment was again tailored to suit with LED front strobes, LED Worklights, LED Beacon with stop tail repeaters.