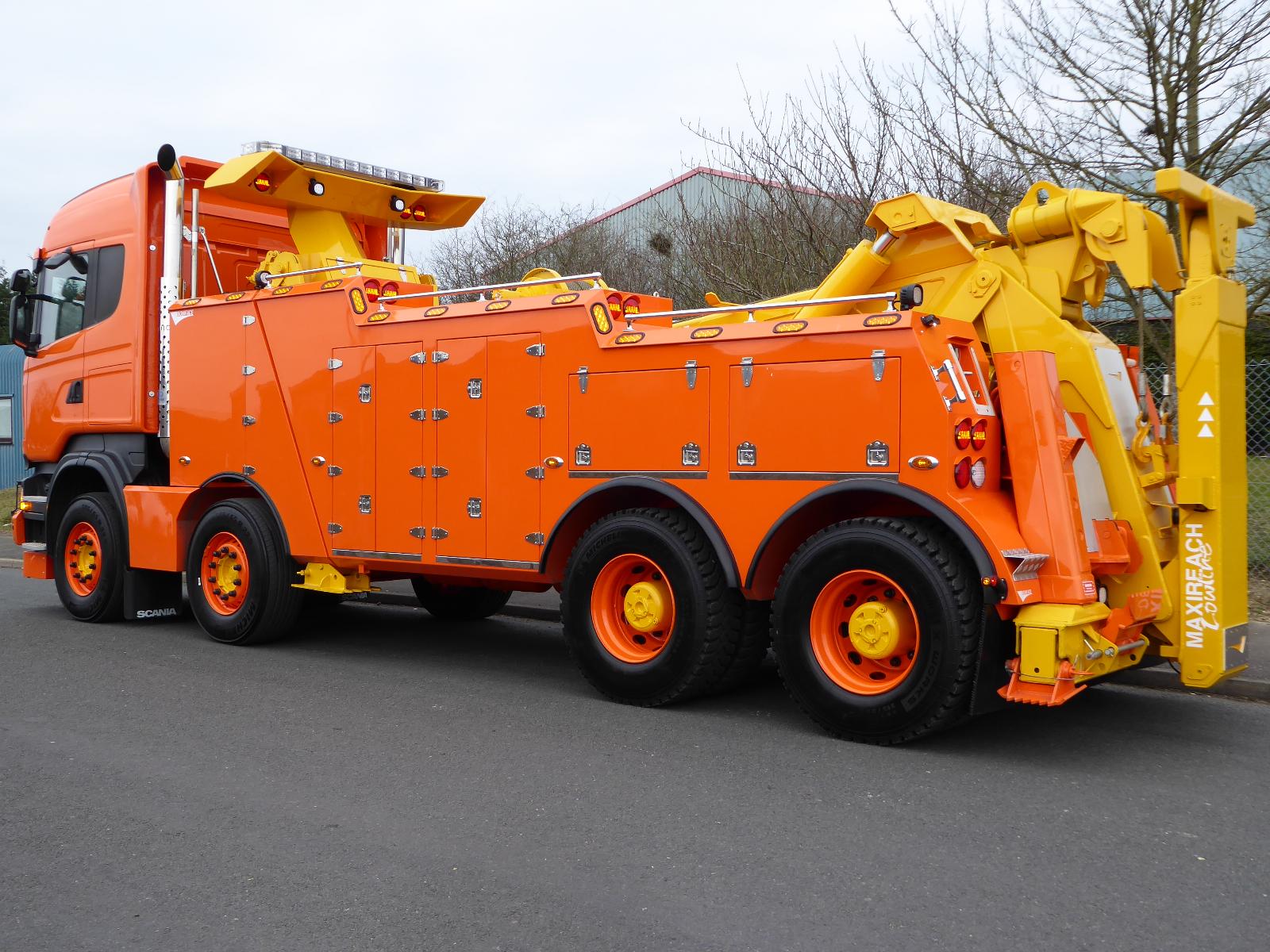 MORE POWER MORE REACH MORE BUSINESS
2016-04-19
Crouch Recovery one of the Midland's top recovery operators have taken delivery of another Boniface unit. This time it is a Recoverer 9055 Trident H with Sidewinder giving the power of 4 winches to the most demanding jobs. Rear rotator legs were fitted to give the extra stability when recovering difficult jobs.
Finished in their orange colour the truck stands out even when the numerous lights are not on, but during night time hours the truck lights up to give the operator a safe environment and illuminate the scene.
The recovery equipment is the tried and tested Recoverer 9055 H fitted with an XP 850 a new incarnation of the Boniface Sidewinder.
The Boniface under lift H boom still the longest and lowest in the industry today with the power and versatility to succeed where others fail.
An outstanding looking truck that will be performing in the Midlands area for years to come.