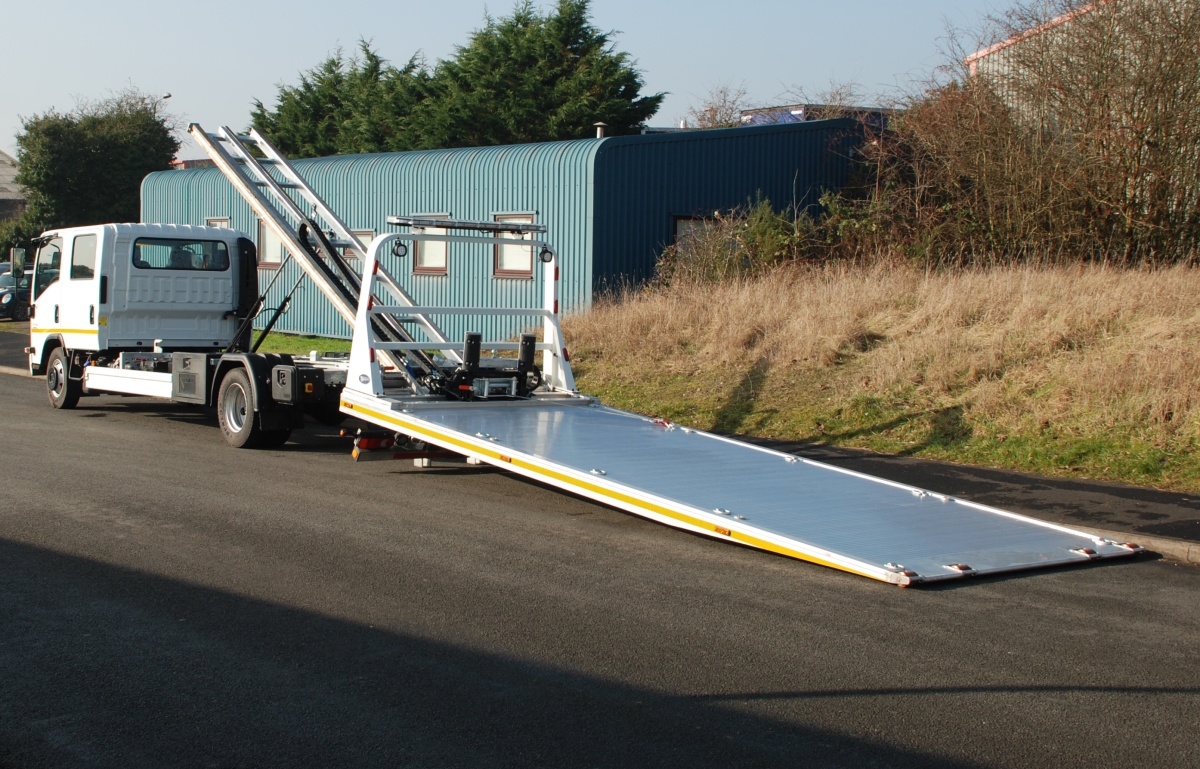 More Boniface Slidebeds Head North To Richford Motor Services
2017-07-03
As part of their continued expansion and increased work load, Richford Motor Services Ltd has just added another four Isuzu slidebeds to their fleet, two crew cab vehicles fitted with Boniface 3t VLA slidebeds and two day cab vehicles fitted with Boniface 3.5t Champion aluminium slidebeds. Both products are constructed from tough, durable, lightweight aluminium to maximize payloads, and both were specified with sliding 8000lb capacity winch, radio remote control, galvanized subframe, LED beacon, LED work lights and numerous other options to meet Richford's exacting standards.
Richford Motor Services are experienced users of a wide range of Boniface equipment, particularly the Champion and VLA products - both of which have proven themselves in terms of strength and reliability time and time again. Enhancing their existing Champion and VLA fleet with these 4 new vehicles, Richford are confident that the new additions will easily cope with whatever situation their Police, club and private work presents.
If you are looking for a new slidebed vehicle with a relatively short lead time, Boniface currently have 12t Renault and MAN crew cab chassis available as well as the new Iveco 70C crew cab chassis all of which may be fitted with either VLA or Champion slidebeds.