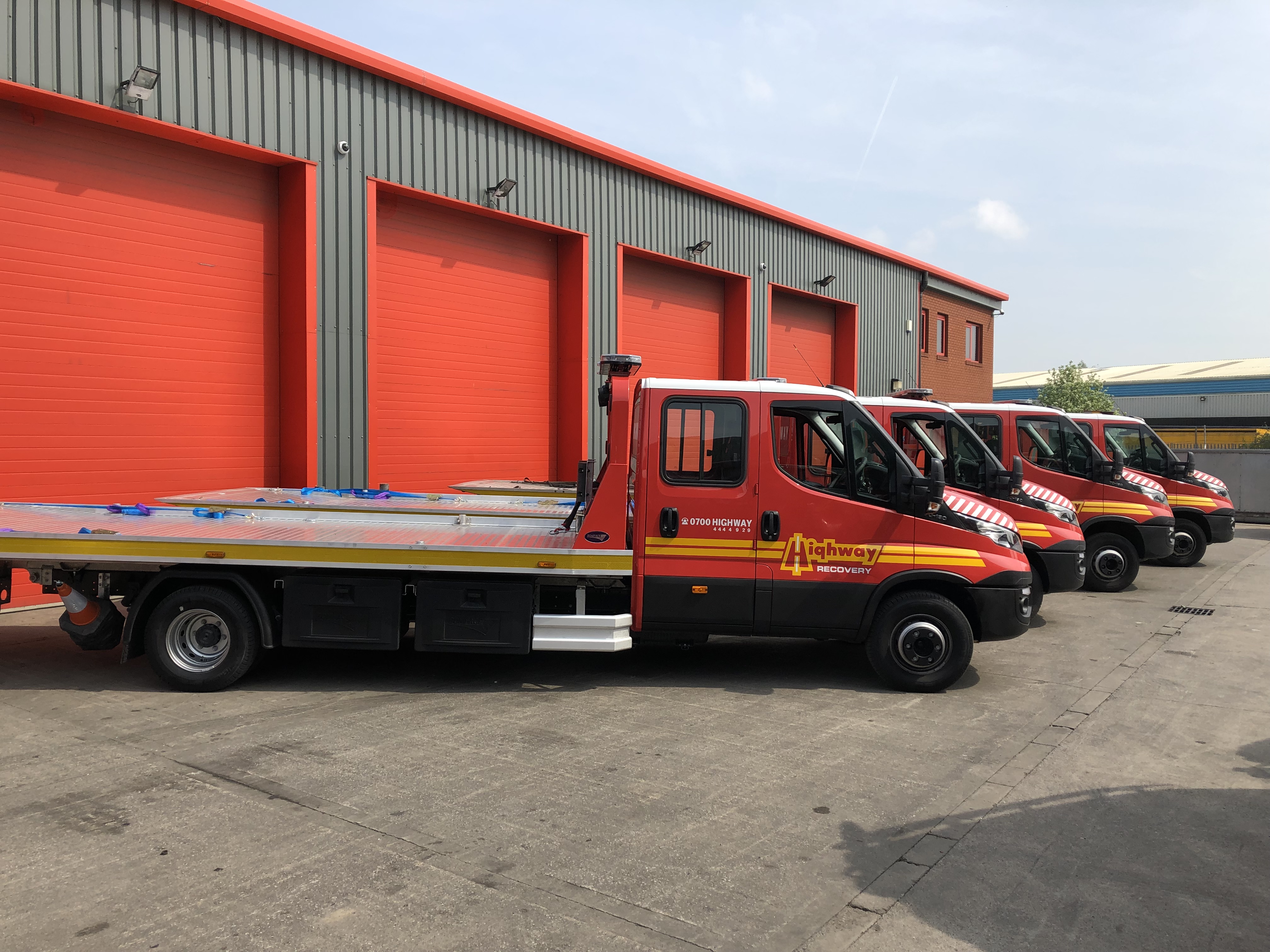 More Boniface Champions for Highway Recovery
2019-05-21
As part of their ongoing expansion and renewal program, Highway Recovery have recently added more new Boniface slidebeds to their fleet. Like many operators throughout the country, Highway have owned and operated Champion aluminium slidebeds for many years and they have proven to be a robust and reliable product which is why when it came to adding more new vehicles to the fleet, Highway had no hesitation in choosing the Boniface Champion Slidebed product.
Since their inception over 40 years ago, Highway Recovery have believed that having well trained staff operating the latest equipment would stand them in good stead for the future. This has proven to be a well-found ethos and has resulted in an exceptional reputation for delivering a quality, reliable service to their loyal customer base. Today, they continue to invest in staff training and state of the art equipment which has led to the delivery of these latest vehicles from Boniface.
Based on the new Euro 6 Iveco 70C18 chassis which provides exceptional fuel economy and payload, these latest Champion aluminium slidebeds feature fully galvanized subframe and tilt frame, a very strong and durable aluminium deck, sliding hydraulic winch, full radio remote control, slimline LED beacon, LED work lights, rear tow bar and many other options to meet Highways exacting specifications and requirements.