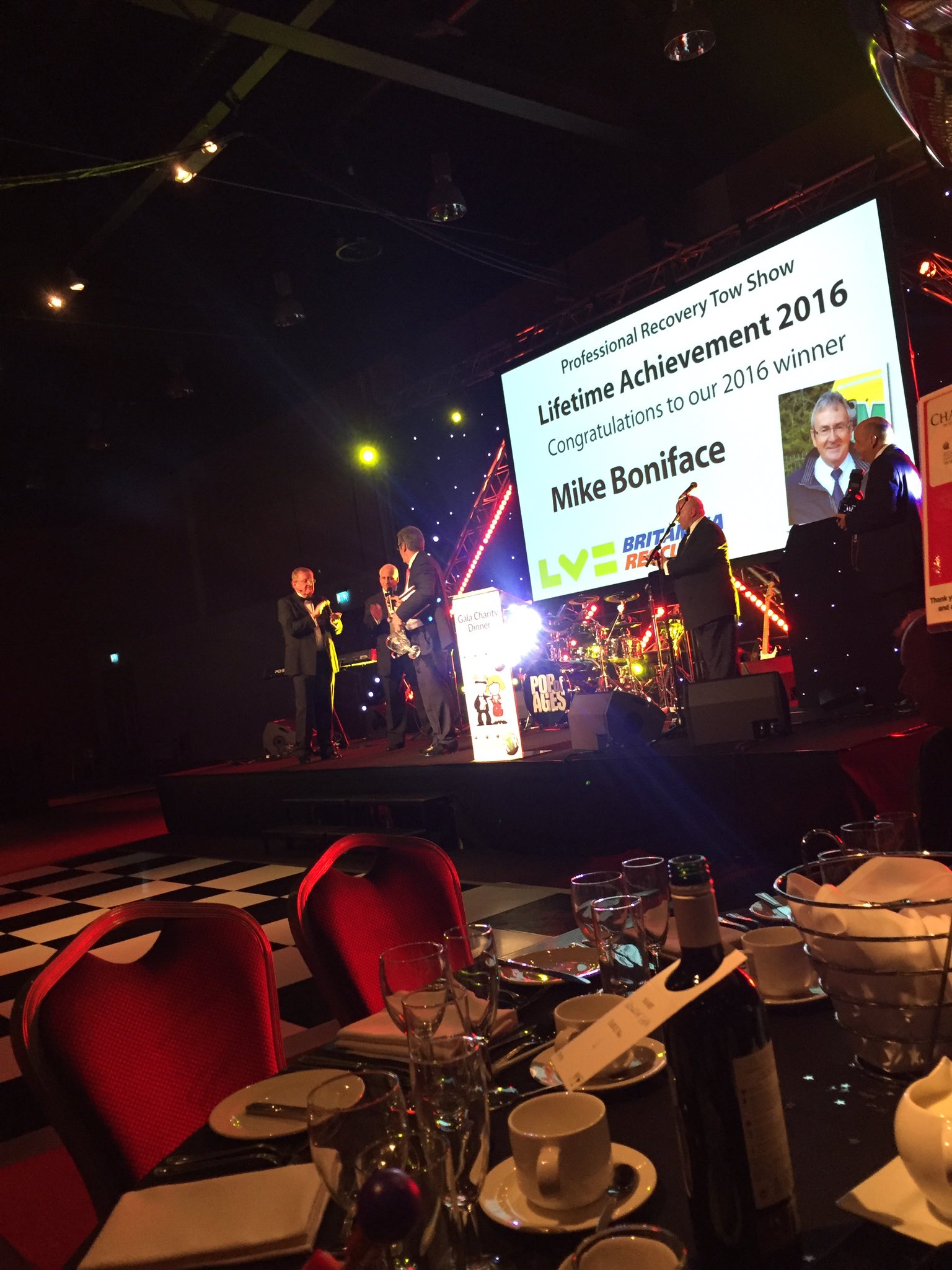 Lifetime Achievement Award
2016-09-07
Mike Boniface of Boniface Engineering received the LV=Britannia Lifetime Achievement Award at the Gala Charity Dinner on Wednesday Night (7th September).
Mike brought his engineering skills to the industry when he set up his company in 1982 and as well as establishing Boniface Engineering as one of the biggest names in European recovery, he has been recognized by the International Towing Museum Hall of Fame.
Mike has also been a lifetime supporter of the IVR and is a past chairman as well as being an IVR trainer. In what spare time he gets he has built up a collection of vintage motorcycles which he loves to ride around East Anglia.