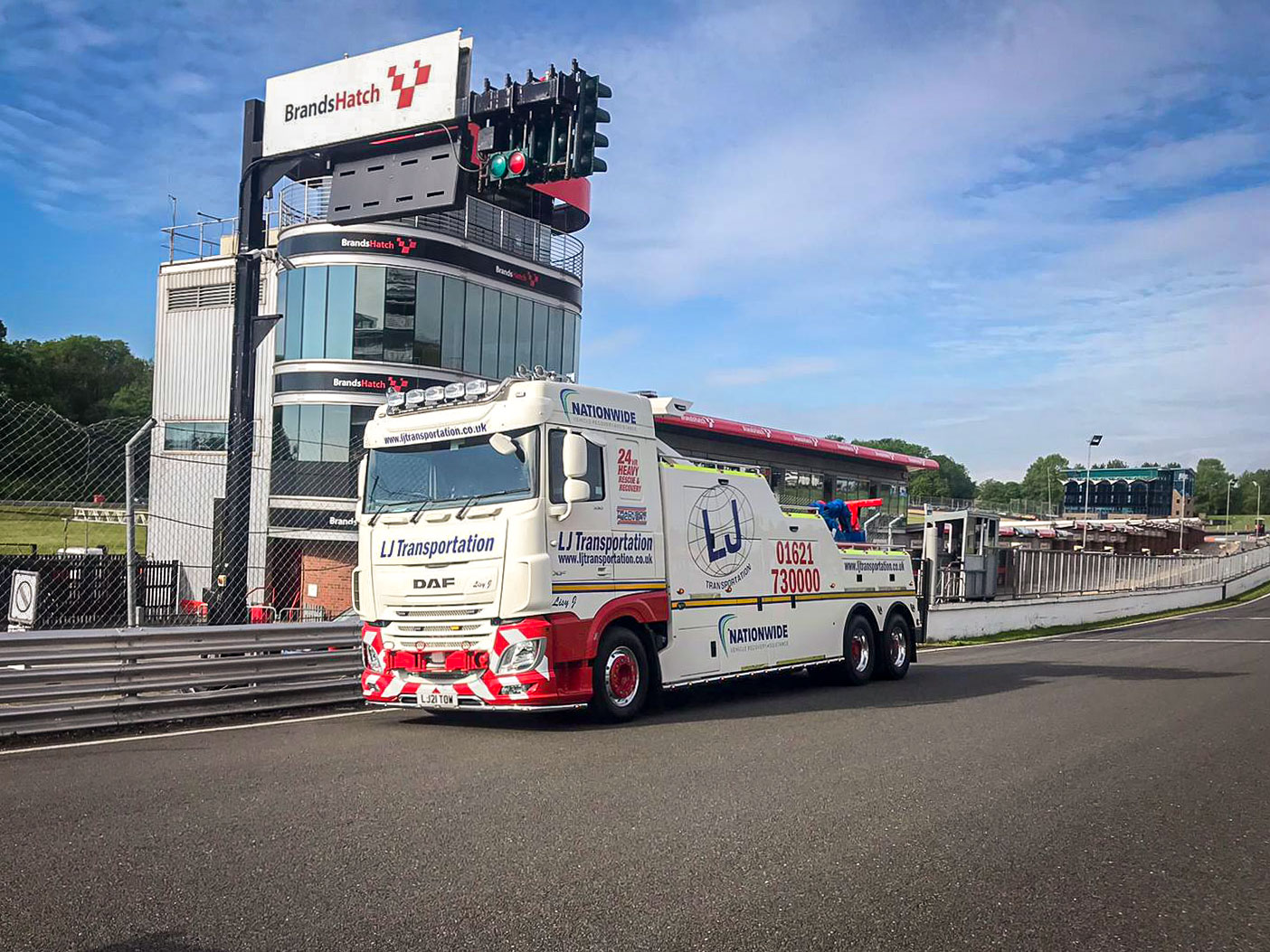 LJ's Continue To Expand With Boniface
2021-07-06
Mick Jennings and LJ's Transportation have recently taken delivery of several new vehicles from Boniface Engineering, this time it was a new MK6 Interstater mounted on a DAF XF 530 Space Cab chassis.
The INTERSTATER MK6 with Maxi-Reach Lowline K Boom has a maximum lift capacity of 33t when retracted at 2.04 meters and an impressive maximum lift capacity of 9T when fully extended at 4.34 metres. The rear hydraulic stabiliser legs provide a solid footprint when operating the equipment and with the flip over spades deployed, provide excellent anchorage for the twin 15,000kg winches during heavy winching operations.
The Deluxe stainless-steel body was finished in white to match the cab with the equipment and other accessories painted to match LJ's colour scheme. Inside the lockers, bespoke stowage's were created for all their ancillary equipment and the lockers themselves finished in Speedliner - a hard-wearing rubberised paint solution providing a durable textured which is standard on all Boniface Deluxe stainless-steel bodies.
LJ's opted for a cab mounted 12 function radio remote control allowing the operator to lower the boom from the cab whilst utilising the rear camera system meaning less time on the ground and a quicker, safer recovery. The list of equipment fitted to this build is extensive and it could safely be said that this truck was more than ready for any task that is asked of it. In addition to the standard Boniface forks and accessories, the vehicle is equipped with 12v & 24v jump sockets, retractable air and electric reels, docking lights, hand wash package with hot water supply, body mounted scene lights, telescopic ladder, wrecker kit, sling package and a selection of chains and snatch blocks. Just in case all the strobes, docking lights, scene lights and work lights weren't enough they also fitted the underbody Bailey Bars with side and downward LED illumination, this truck is not going to be missed at night!
If you would like to know more about the Interstater or any of the Boniface product range, give them a call on 01842 754232 and one of their friendly knowledgeable staff will be happy to discuss your requirements. Alternatively, visit their web site at www.boniface-eng.com and don't forget to follow them on Instagram and Facebook!