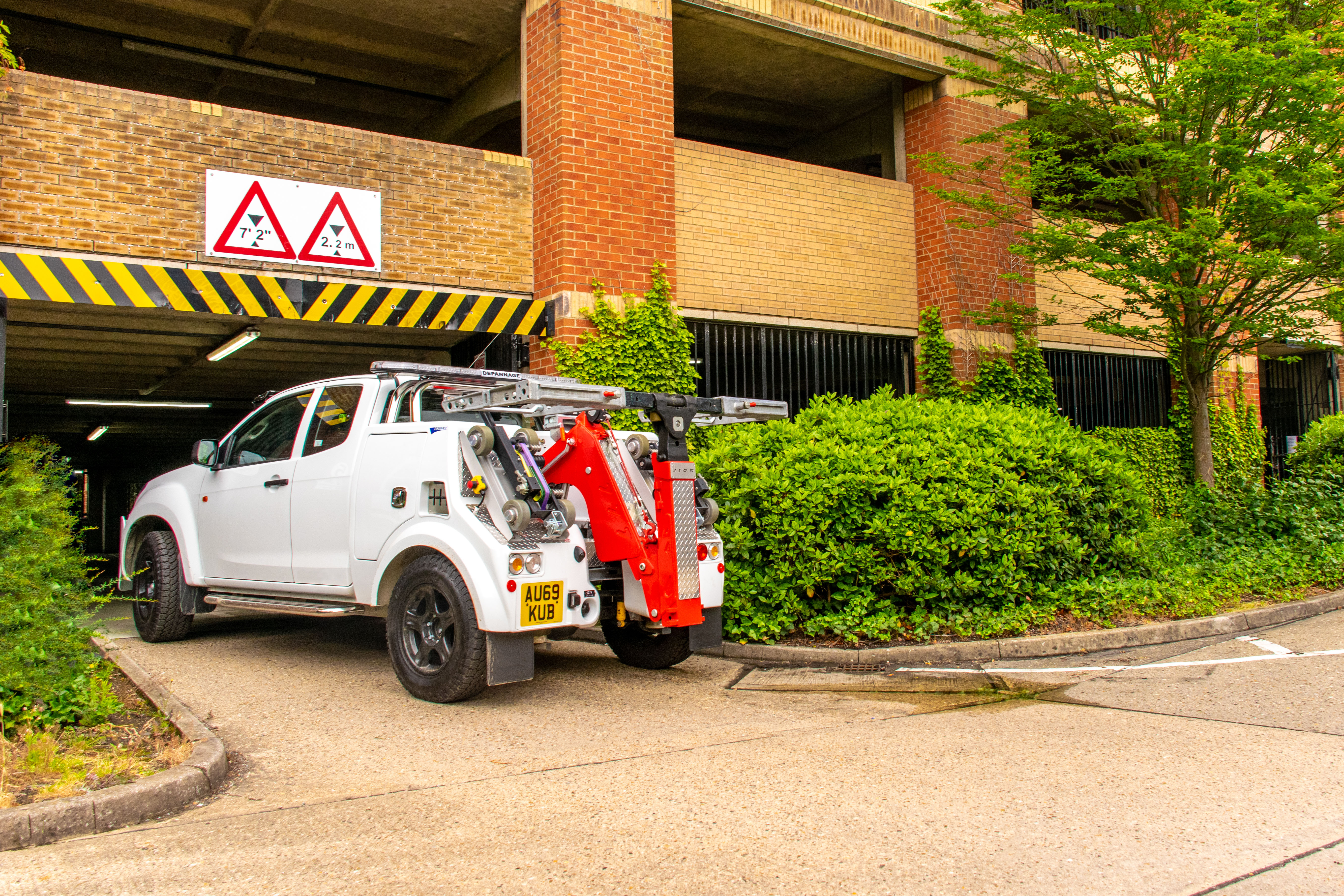 Light City from Boniface
2020-06-23
In the challenging times we live in a small versatile recovery vehicle can add another dimension to the fleet of a recovery operator. Boniface have been offering the Light City, a product from their associated company Jige International, for some years, however some recent upgrades have improved it performance.
The equipment can be installed on to the Isuzu D Max or Ford Ranger chassis, the D Max having the advantage of an increased rear axle capacity. With special wheels and tyres and some technical expertise it can be increased to an industry leading 2300KG whilst the gross vehicle weight is increased to 3500KG and train weight 6500KG. This significantly increases the operational capacity of the vehicle.
The equipment with the aid of the manually adjustable beacon is no higher than the cab, this allows for car park access for both removal of cars and assistance. In fact, in the assistance side adds to the versatility, some customers use the Light City as a service vehicle and in car parks the vehicle can remove many vehicles to the exit where a slide bed or larger vehicle can transport the casualty further.
Boniface also recognise that some businesses need to supply vehicles to key workers for transport, as well as acting as incident support. The Isuzu and the Ranger chassis can be supplied with high specifications and coupled with the stylised looks of the bodywork the overall presence is appealing.
The loaded specification includes, 4000KG electric winch, road rolling dollies, rear spade anchor, jump leads, a compressor supplies air to the suspension as well to a PCL coupling for air lines, rear camera, remote control, strobes front and rear and aluminium protection plates to the under lift.