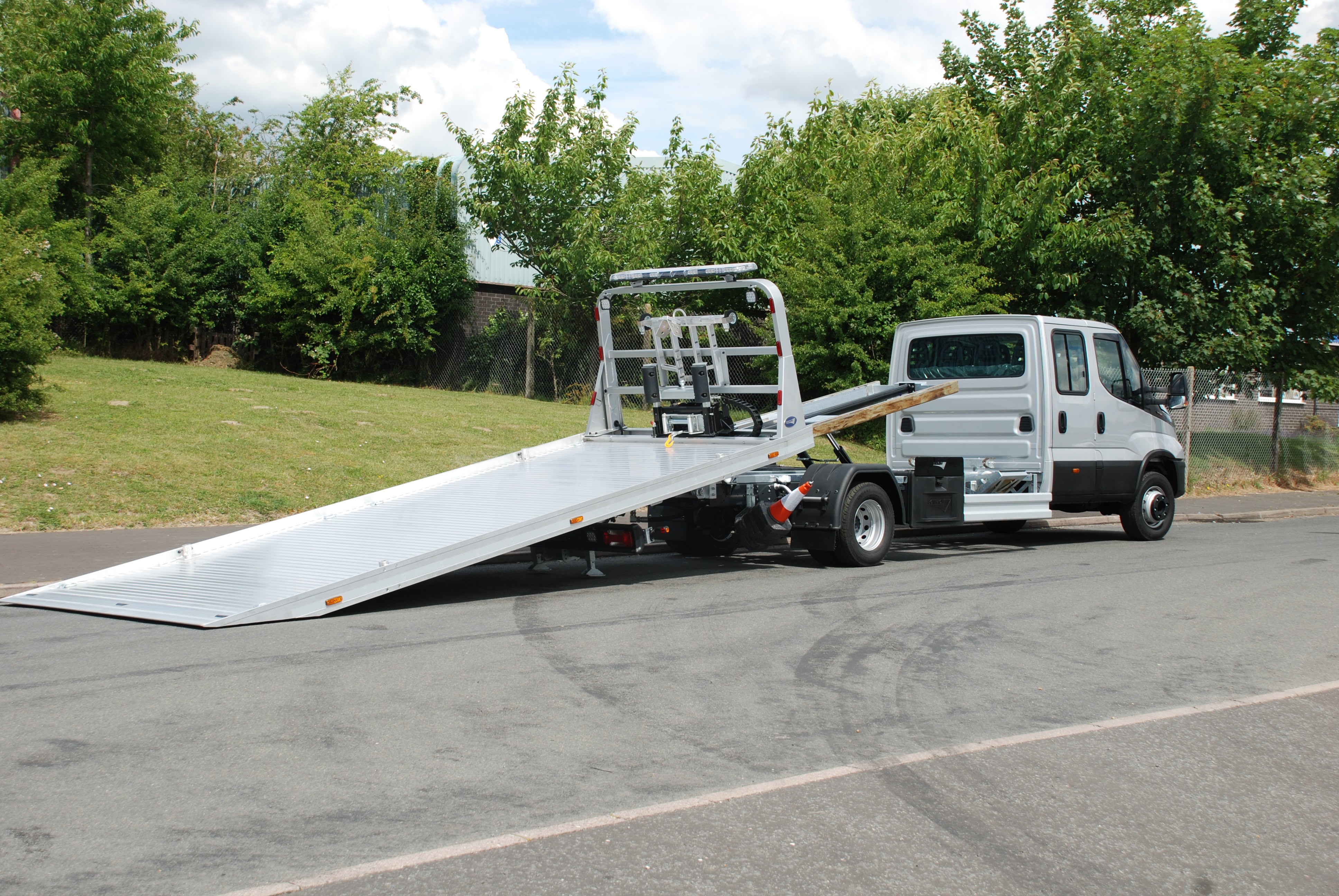 J Madden Garages choose Boniface's Champion
2021-02-04
During the recent and unprecedented times caused by Corona Virus, Boniface Engineering have implemented every safety measure recommended by the government and have therefore managed to maintain production and more importantly support to their large cohort of customers throughout. As a result of this Jay Madden, joint Director of J Madden Garages, was able to come and collect his new 3.5T Metric Champion mounted onto his free issue Iveco Daily.
J Madden garages was founded in 1947 by Jays Grandfather when he was demobbed from the Royal Electrical Mechanical Engineers and since then it has truly remained a family business with Jays Father, Uncle and Wife all having an involvement over the passing years. After winding down the recovery element of the business to 2 vehicles in the mid 1980's Jay has now built it back up to what it is today and the Boniface Champion is the latest new addition to his fleet.
Recognised throughout the UK and Europe for its strength and reliability the aluminium Champion bed with shovel tail design and knife edge rollers provides a good load angle for those trickier of tasks whilst avoiding damage to the road surface. The galvanised subframe and tilt frame continue to provide excellent durability and life expectancy; therefore it is the choice for many within the industry again and again.
As with all the Boniface products the list of options for the Champion model is extensive and Jay chose to have full remote control functions for the bed and winch, 4 side winching posts with removable capstan, Dynacycle frame and stowage, chassis stowed heavy duty wheel skates, LED Beacon and 2 pairs of LED work lights. In addition, the engineers at Boniface created a hinged bracket design to meet Jays request of not being able to open the lockers without deploying the bed, providing that extra level of security in addition to the already lockable plastic lockers.