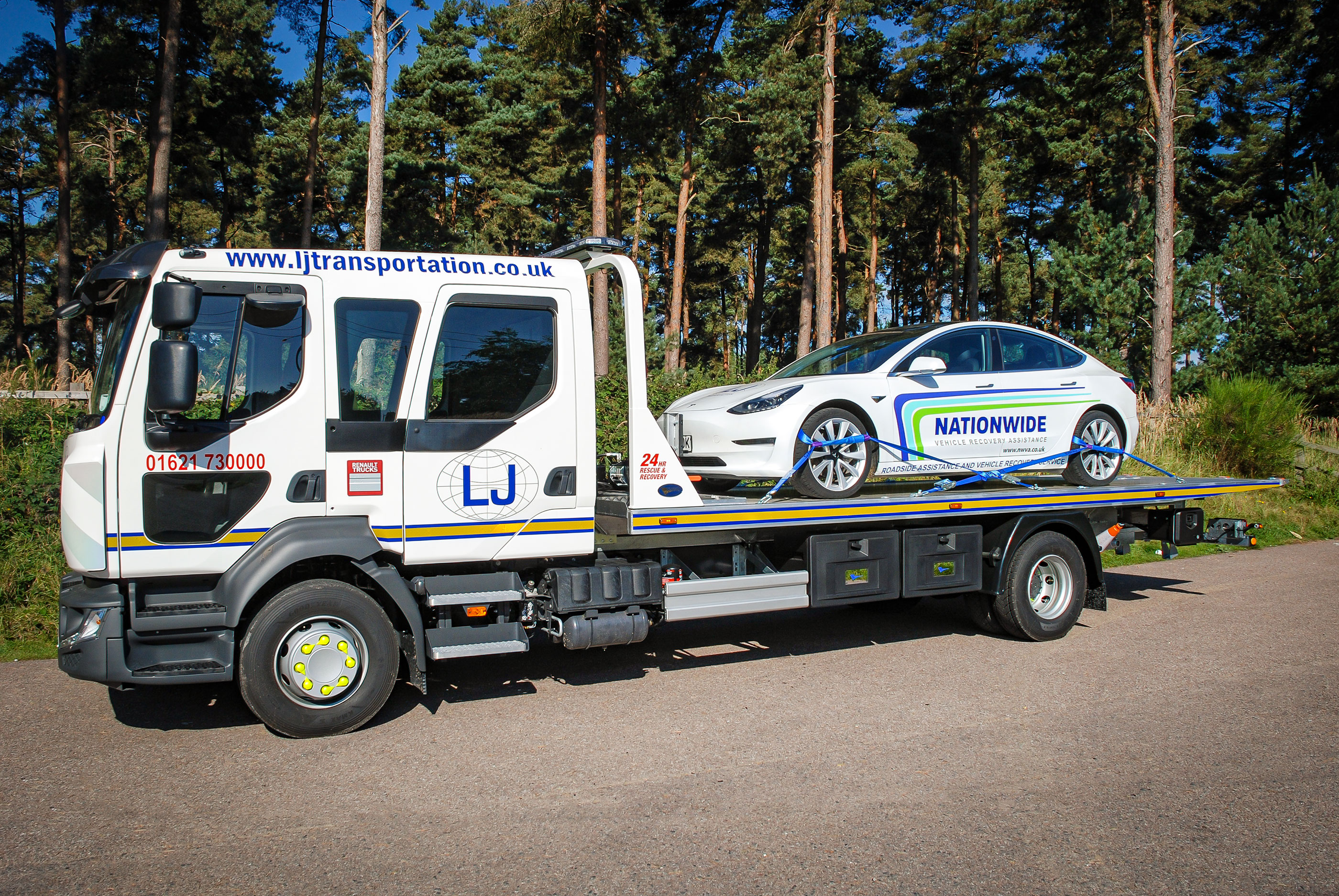 ITS ANOTHER BONIFACE VLA FOR LJ
2021-10-13
It's that time again for Mick Jennings and his team at LJ Transportation to take delivery of another Boniface 6T VLA mounted onto a 14T Renault crew cab chassis. This build will join the many others that have already been delivered this year as part of their fleet regeneration programme with 3 times the amount of orders placed for next year further cementing the strong working relationship between the two companies.
With its strong and rugged aluminium bed with an increased maximum payload to meet the chassis capacity the 6T VLA remains to be a firm favourite with Mick and the rest of the industry. A combination of the single button operation for the bed, sliding hydraulic winch, chassis stowed wheel skates, side winching facility, LED beacon, LED Work lights and LED strobes front and rear the vehicle is fully equipped to offer the operator continued reliable operation. The rear strobes are mounted on the tilt frame to provide maximum visibility to other road users whilst loading casualty vehicles.
To find out more about the Boniface VLA or any other Boniface product, visit their web site at www.boniface-eng.com. Don't forget to follow them on Facebook, Twitter & Instagram for all their latest news.