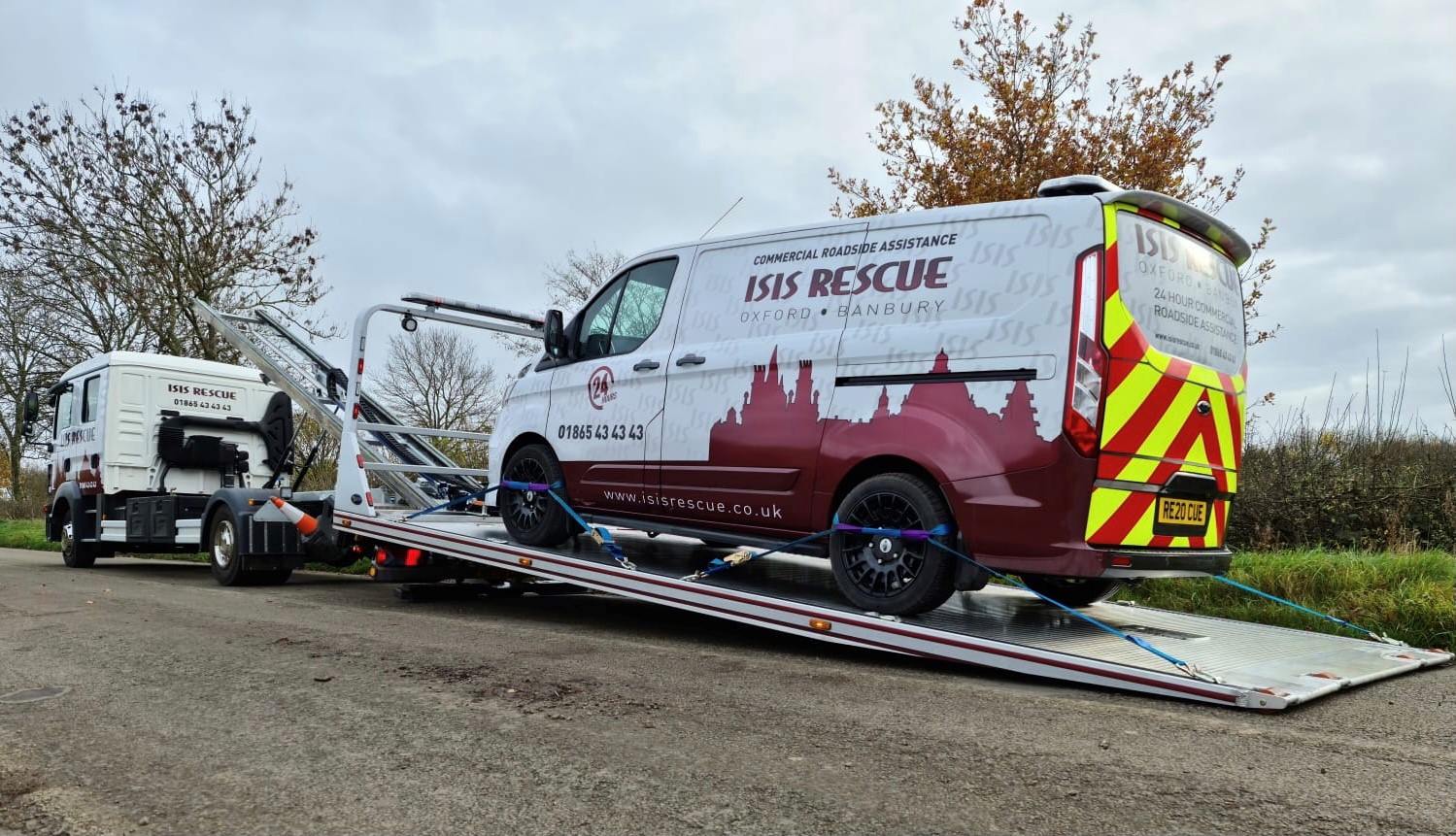 Isis Rescue turn to Boniface for a 5T VLA
2021-01-15
Since 1996 Isis Rescue have been providing recovery and repair for car and commercial vehicles in and around the Oxford area with depots in Banbury and Oxford. Isis Rescue offer the full support package from service vans through to heavy recovery and in order to maintain this footprint they recently made the decision to expand their fleet with the addition of a Boniface 5T VLA. Mounted onto a 12t MAN crew cab chassis the aluminium body in combination with the striking livery makes this vehicle one that will stand out on the road.
The VLA's extremely low loading angle and single button operation make the equipment quick and easy to use and is the choice of operators again and again. The combination of high payload, quiet operation and smooth deployment provides a positive and professional image to the customer. The VLA handles everyday recoveries such as large vans or cars with ease and is equally capable of moving high value prestige or performance vehicles which often have low ground clearances.
Standard features of the VLA include radio remote control for the body and winch, manually sliding 8000lb hydraulic winch and a fully galvanized sub-frame and tilt-frame providing years of corrosion-free operation.
The specification of the VLA equipment was tailored to meet the' needs of Isis Rescue and the following options were chosen: 2 pairs of LED work lights, chassis stowage for the wrecker kit and wheel skates, 2 x lockable plastic lockers, LED beacon with stop tail repeaters, 4 side winching points and capstan, wheel skate bed ramps, LED strobes front and rear and a 2T second car lift with removable tow attachment. In addition Isis added the low pull option enabling the winch rope to be routed down through the bed and onto the second car lift, enabling vehicles to be winched onto it even with another vehicle already loaded on the bed.