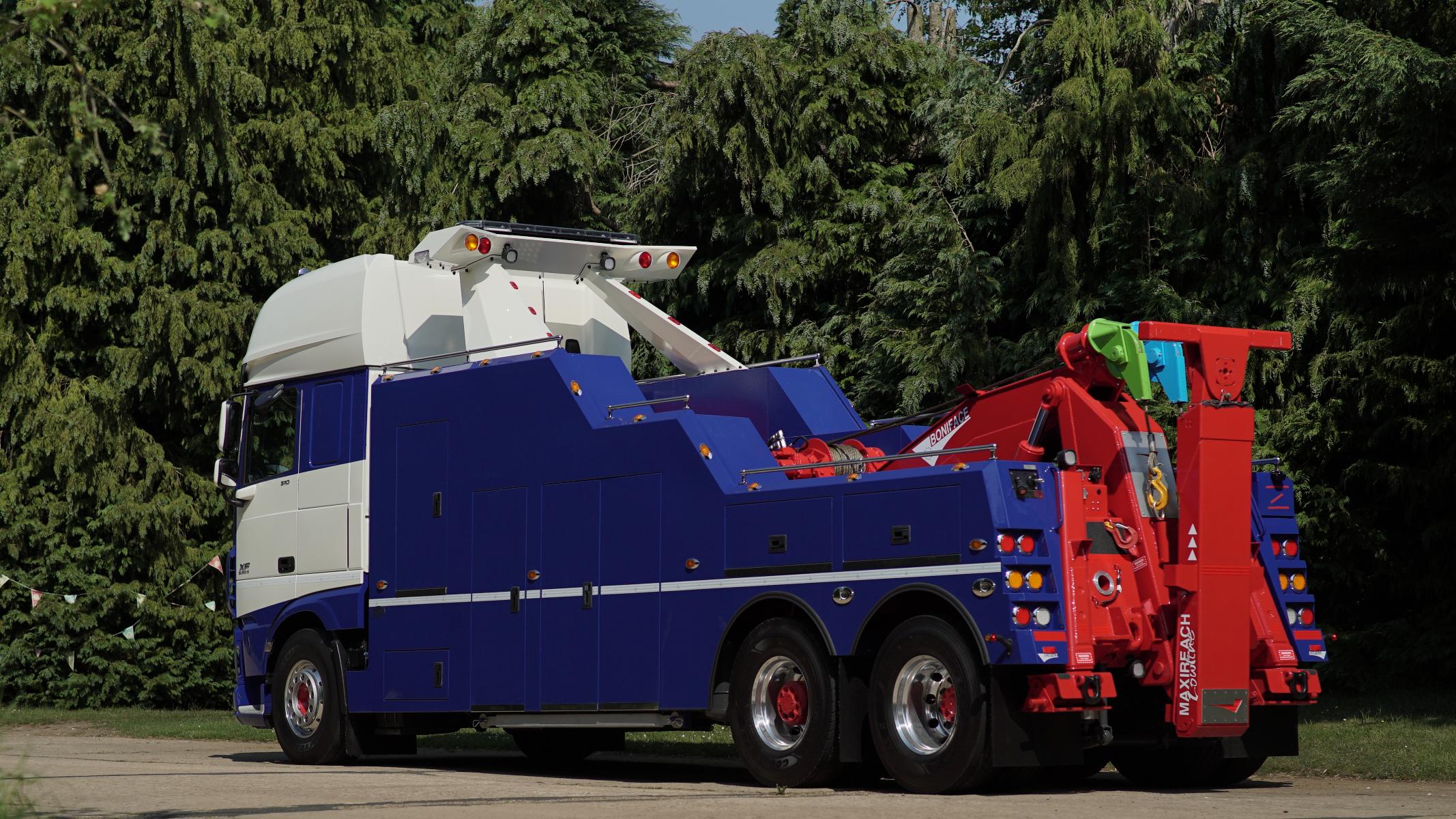 INTERSTATER FOR HOWLEY QUAY MOTORS
2016-08-13
A lift and tow vehicle was required by Howley Quay Motors to add to their fleet of Boniface Heavy Recovery Vehicles and the INTERSTATER MK6 was the natural choice with long H boom under lift (the longest and lowest available) and the high capacity of the main boom 30t along with twin winches and out board rear stabilizer legs gives the operator a versatile yet strong unit.
The body as all Boniface produced bodies is stainless steel (an industry leader) making the body rugged and corrosion resistant even when paintwork is damaged due to wear and tear.
The body is designed to suit the chassis and is custom built by a team of highly qualified engineers and craftsmen with the Boniface organisation.
Boniface Interstater 'more power, more reach ,more business'