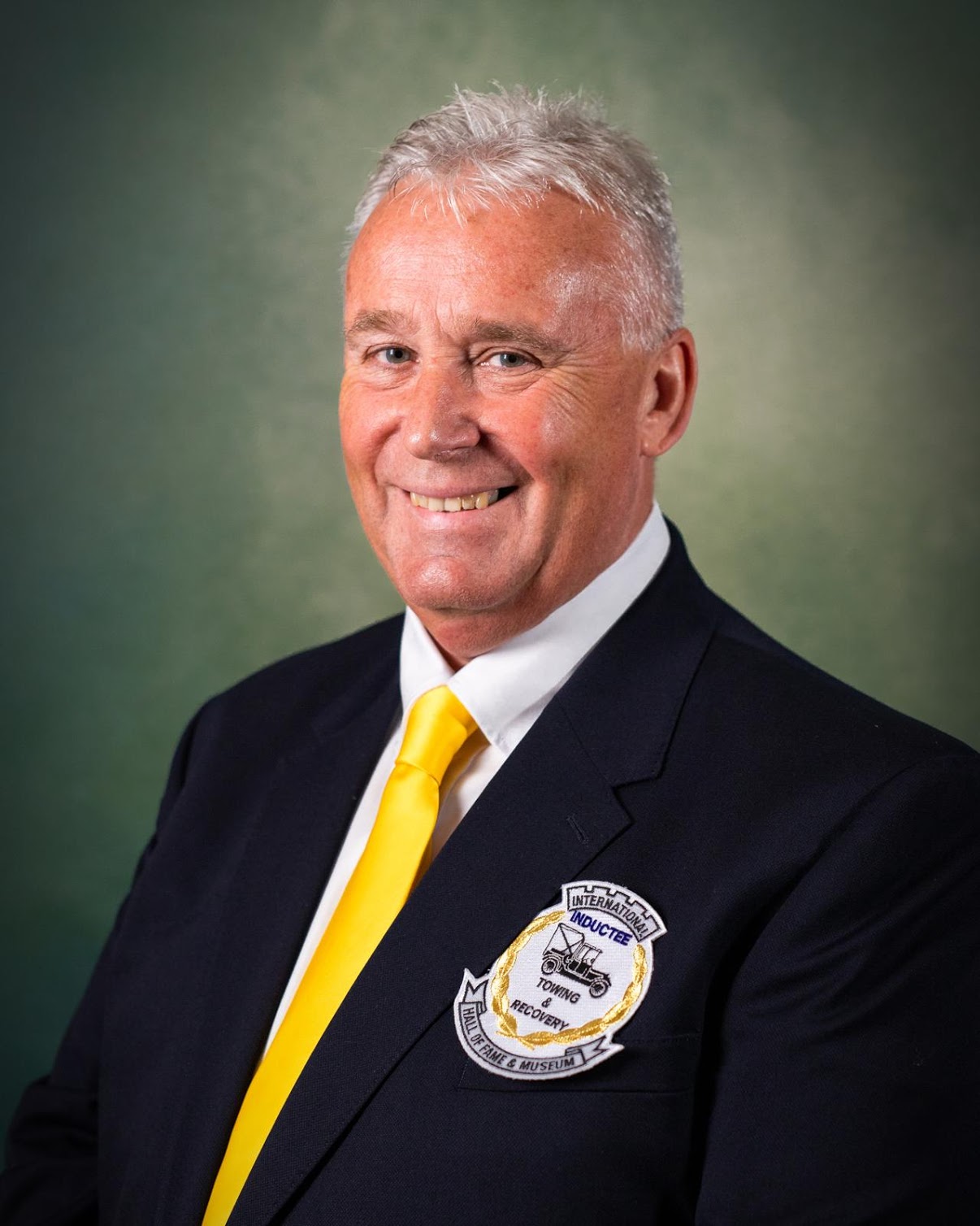 INTERNATIONAL TOWING AND RECOVERY HALL OF FAME
2018-10-10
John Coldwell, Sales Manager at Boniface Engineering Ltd for over 20 years, was inducted into the International Towing and Recovery Hall of Fame on 15th September 2018 in Chattanooga, Tennessee USA.
This prestigious award is given to only a few people each year to recognise their service, dedication and contribution to the Industry in which they serve.
John has been involved in several bodies including being AVRO Engineer for the South of the UK where he was involved in setting the standards for trucks and equipment that laid the foundation for the standards we see today.
Boniface Engineering strive to make the industry a better and safer environment so whilst working for Boniface as Sales Manager, John has carried on being involved with developing the Standards for recovery equipment and vehicles.
John is a council member and honorary treasurer of the Institute of Vehicle Recovery and has been with the IVR a number of years promoting quality training in a safe and controlled environment.
John commented "it is a great honour to be inducted into such a prestigious group of people and the event in Chattanooga is something I and my wife will always remember". Not many companies can say they have two Hall of Fame members as Mike Boniface was inducted in 1996.