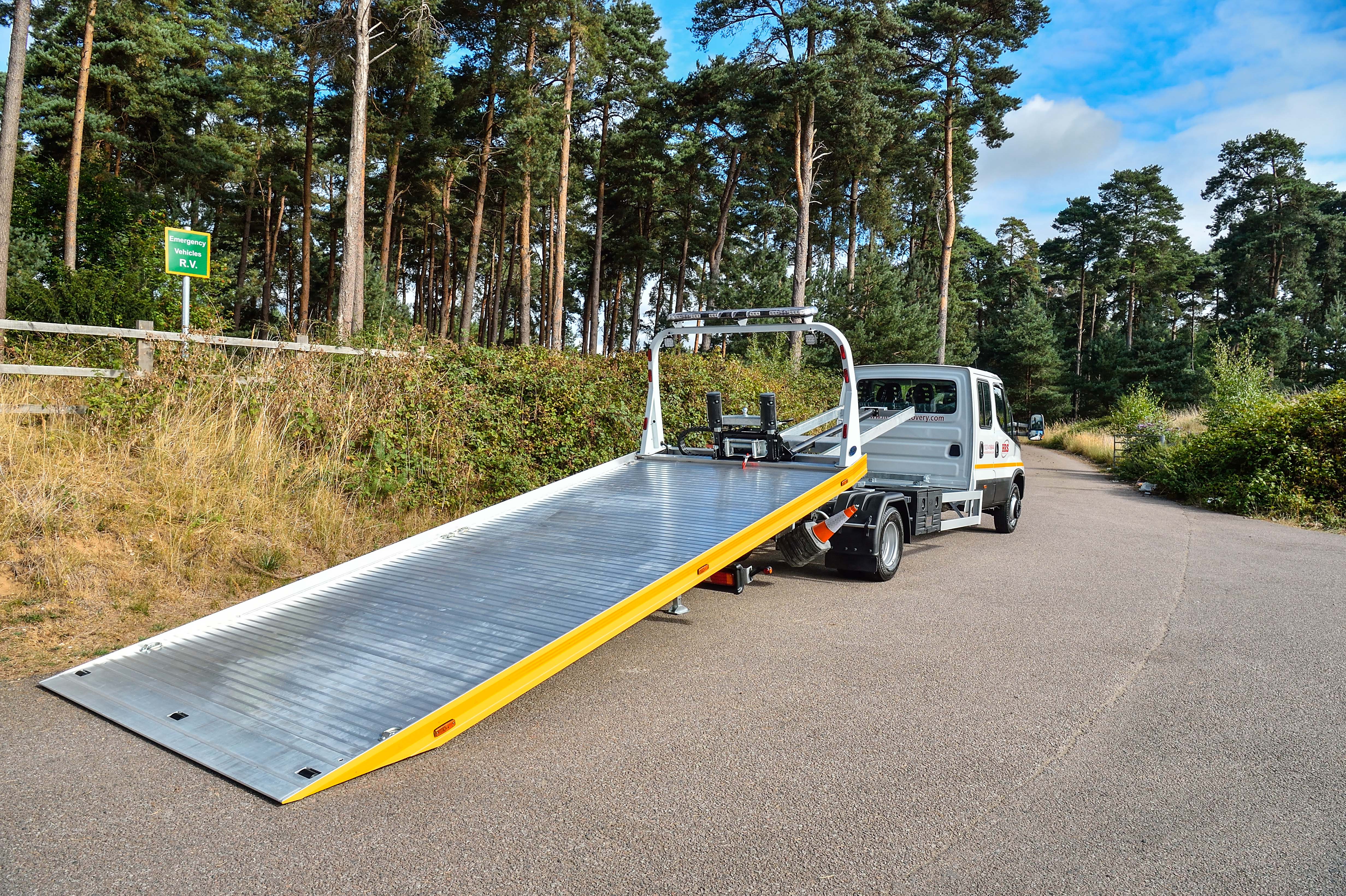 Hobbs Recovery receive a Boniface Champion 3.5T
2022-11-02
As one of the leading operators in the south of England, Hobbs Recovery Service are in constant demand for an expanding fleet of versatile recovery products. As part of the latest investment Mac Hobbs opted to purchase a number of new vehicles from Boniface Engineering including this Iveco Daily 70C18 fitted with a Champion 3.5T aluminium slidebed. The Champion product comes from Boniface as standard with a number of features such as the hydraulic sliding winch, full LED light packages and full remote operation. Hobbs have also opted to have the vehicle ready to roll prior to taking delivery with additional tooling, accessories and even their livery completed. All of this has been managed so that as soon as the vehicle leaves the workshop in Thetford so the vehicle is ready to be used from the moment it hits the road.
Hobbs Recovery have a number of vehicles in production at Boniface to ensure that no matter the job, they have the answer. Boniface are always excited to play a part in the constant development of operators across the nation and welcome remain keen to supply the best recovery equipment on the market.
To find out more about the Champion slidebed range or any other Boniface product, call us on 01842 754232 where one of our friendly staff will be happy to help.