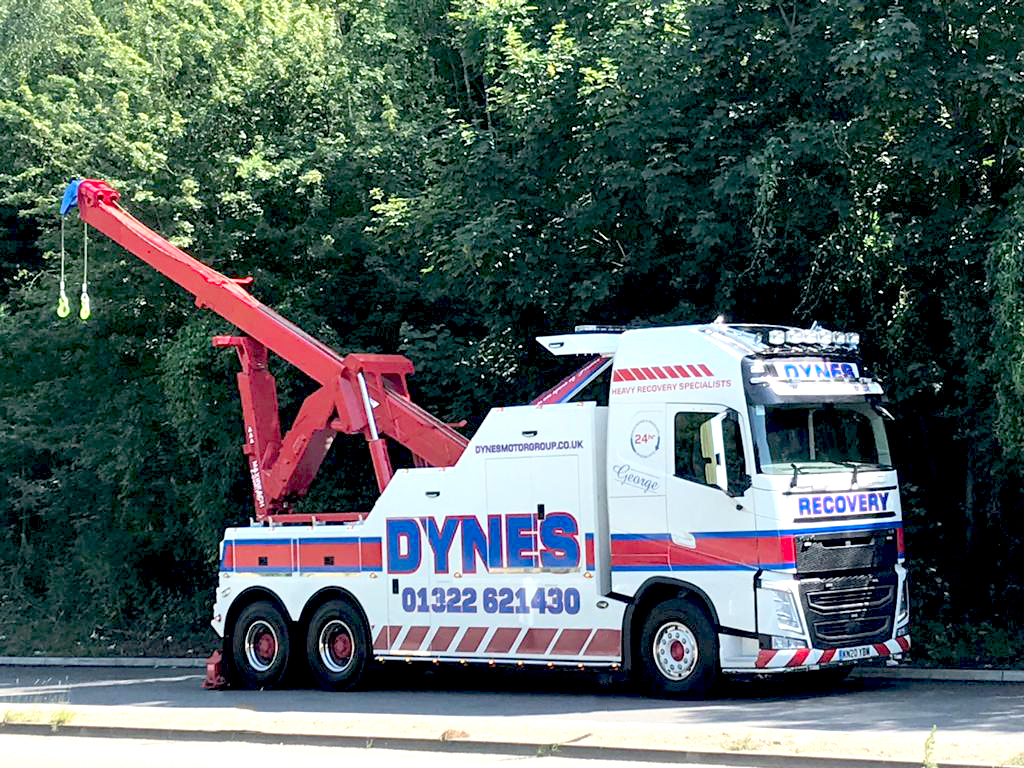 Dynes Further Expansion with Boniface Recoverer Trident
2020-10-16
With their business built around exceptional customer service and a reputation for getting the job done, Dynes continue to take on new customers and expand the business. This increased workload has resulted in a requirement for more heavy recovery vehicles to ensure customer service levels are maintained at their usual high standard and this latest Volvo fitted with Boniface Recoverer Trident and Deluxe stainless steel bodywork will help ease the pressure.
As with all Dynes builds, this latest vehicle has been built to a very high specification and is packed with ancillary equipment allowing them to easily deal with any task they are required to perform – quickly, efficiently and safely. Every piece of equipment within the bodywork has been meticulously stowed to provide easy access as and when required. The 360-degree camera system provides the driver with a clear view of what is happening all around the vehicle whilst operating in and around the streets of London whilst the striking Dynes livery ensures the vehicle gets noticed and helps promote a very positive, professional company image.
The Recoverer Trident is the largest of Boniface's integrated units. It has been carefully engineered to provide exceptional recovery capability using its heavy-duty top boom whilst being light enough to be installed onto a 3-axle vehicle and used for everyday lift and tow work via the integrated underlift. The equipment features two BS EN 14492 compliant heavy-duty hydraulic winches and a choice of standard or side extending rear stiff legs with spades/feet that ensure the vehicle is well anchored and stable during heavy winching or lifting operations. Boniface currently have three Maxireach lowline booms available I, H & K all of which are compatible with the Recoverer Trident and each offering unique benefits.