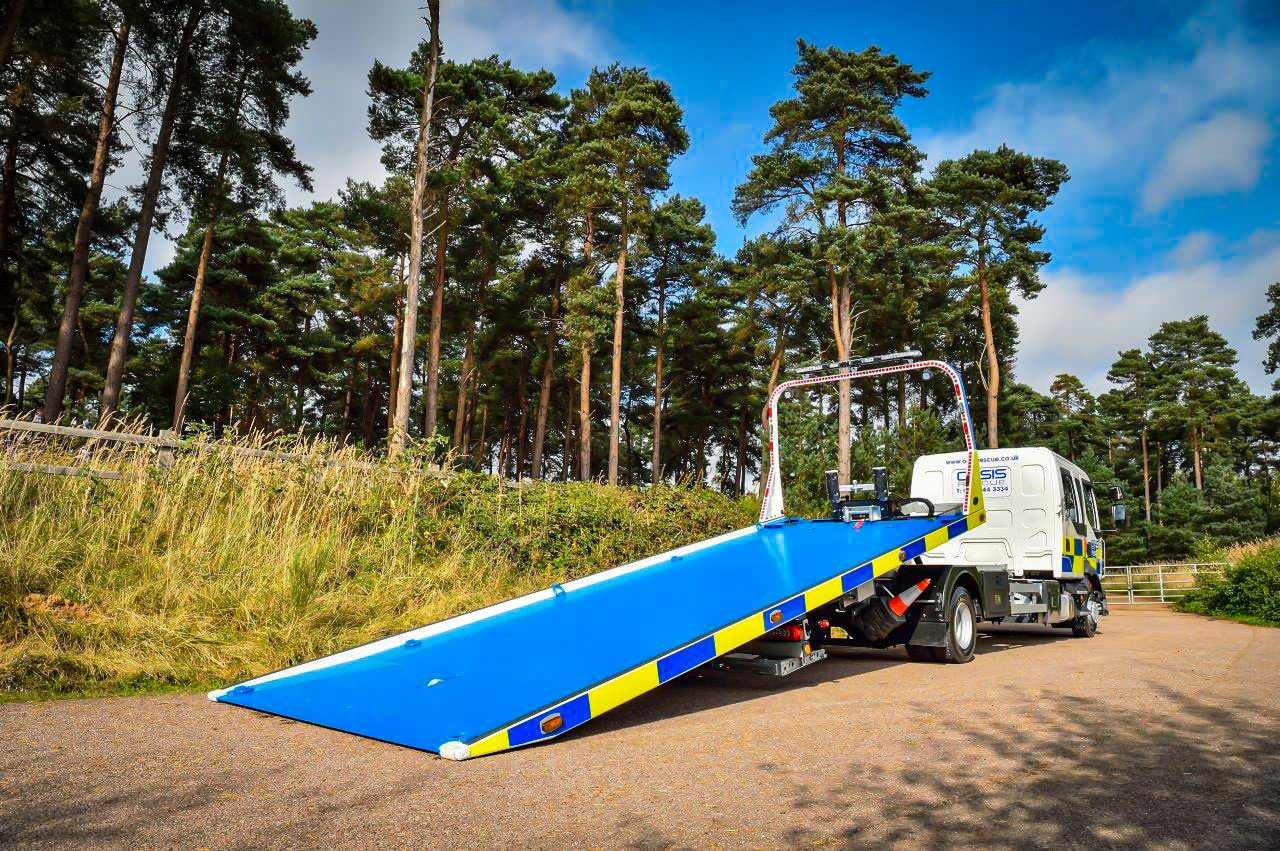 Continued Expansion For Oasis Rescue With A Boniface Champion
2021-11-29
For the 2nd time in less than a year, Rayan and Anya of Oasis Rescue and Recovery were at Boniface collecting a new vehicle – this time a new Champion slidebed.
This impressive vehicle with its striking graphics is a new 14t Volvo crew cab chassis, supplied by Boniface and fitted with a 6t capacity Champion slidebed with steel deck and a 2t capacity 2nd car lift. Oasis' continued investment into their business has resulted a very modern fleet – most of which is Euro 6 compliant enabling them to travel without restriction or additional expense into the new low emission zones which are becoming more common throughout the country.
The Champion slidebed is available in three capacities, 3.5t, 5t and 6t and is also available in with either steel or aluminium deck making it suitable for many different chassis and applications. One of the many standard features of the Champion 5t & 6t products is a hydraulically sliding 8,000lb hydraulic winch that allows the operator to easily maintain a straight pull on the vehicle's towing eye. The 2t capacity 2nd car lift is adjustable for both width and tire size allowing the operator to move anything from the smallest car to the largest van. Like most Boniface slide beds, the subframe and tipping frames are fully galvanized to help prolong equipment life and the body is fitted with LED beacon, work lights and marker lights - all of which will provide years of reliable service. The Champion slidebed is fitted with lever controls at the rear but may also be specified with a remote control for the winch or all functions if required. Operation of the bed is smooth and quiet whilst clearly labeled controls make operating the product very user friendly.
This latest build for Oasis was customized to their exact requirements and included some optional extras such as low winch facility in the deck which allows casualties to be winched onto the 2nd car lift, wrecker kit, trailer board, radio remote and much more.
For further information on the Champion slidebed or any other Boniface product, call us on 01842 754232.