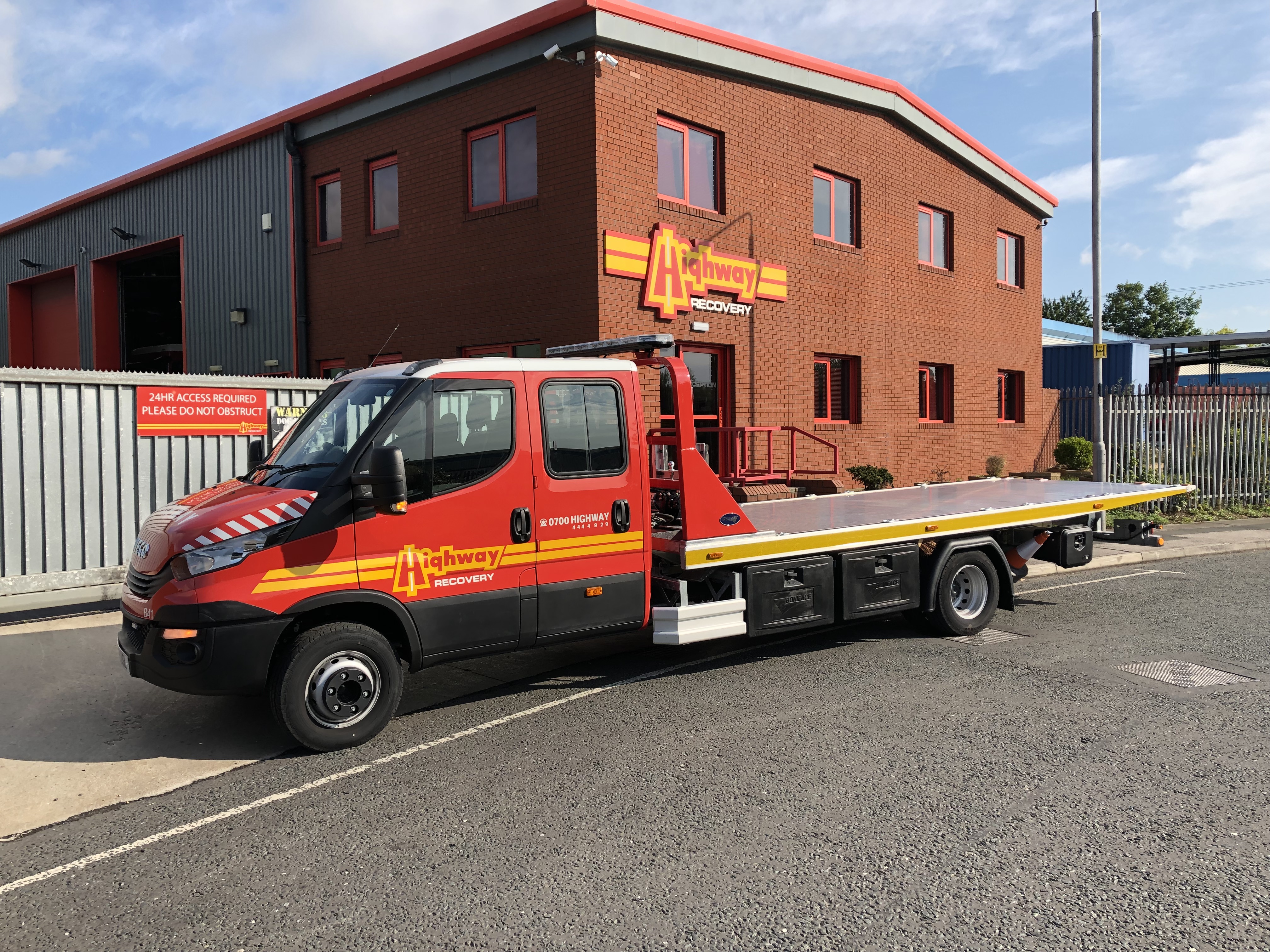 Boniface VLA for Highway Recovery
2019-09-02
To complement their latest Champion slidebed purchases Highway Recovery have recently taken delivery of this impressive Boniface VLA slidebed. Like most operators within our industry, Highway often come across vehicles with low spoilers or vehicles that have limited ground clearance which present a problem for conventional slidebeds. With its Very Low Approach Angle, the Boniface VLA provides a solution - making these difficult loads easier to move.
Based on the new Euro 6 Iveco 70C18 chassis which provides exceptional fuel economy and payload, Highway's latest aluminium VLA slidebed features a fully galvanized subframe and tilt frame which helps prolong equipment life, a very strong and durable aluminium deck, 8000lb capacity sliding hydraulic winch, full radio remote control, slimline LED beacon, LED work lights, rear tow bar and many other options to meet Highways exacting specification.
The VLA is available in both 3t and 5t variants making it suitable for most chassis in the 7-15t GVW range. There are also numerous options to customize the product to your exact requirements.