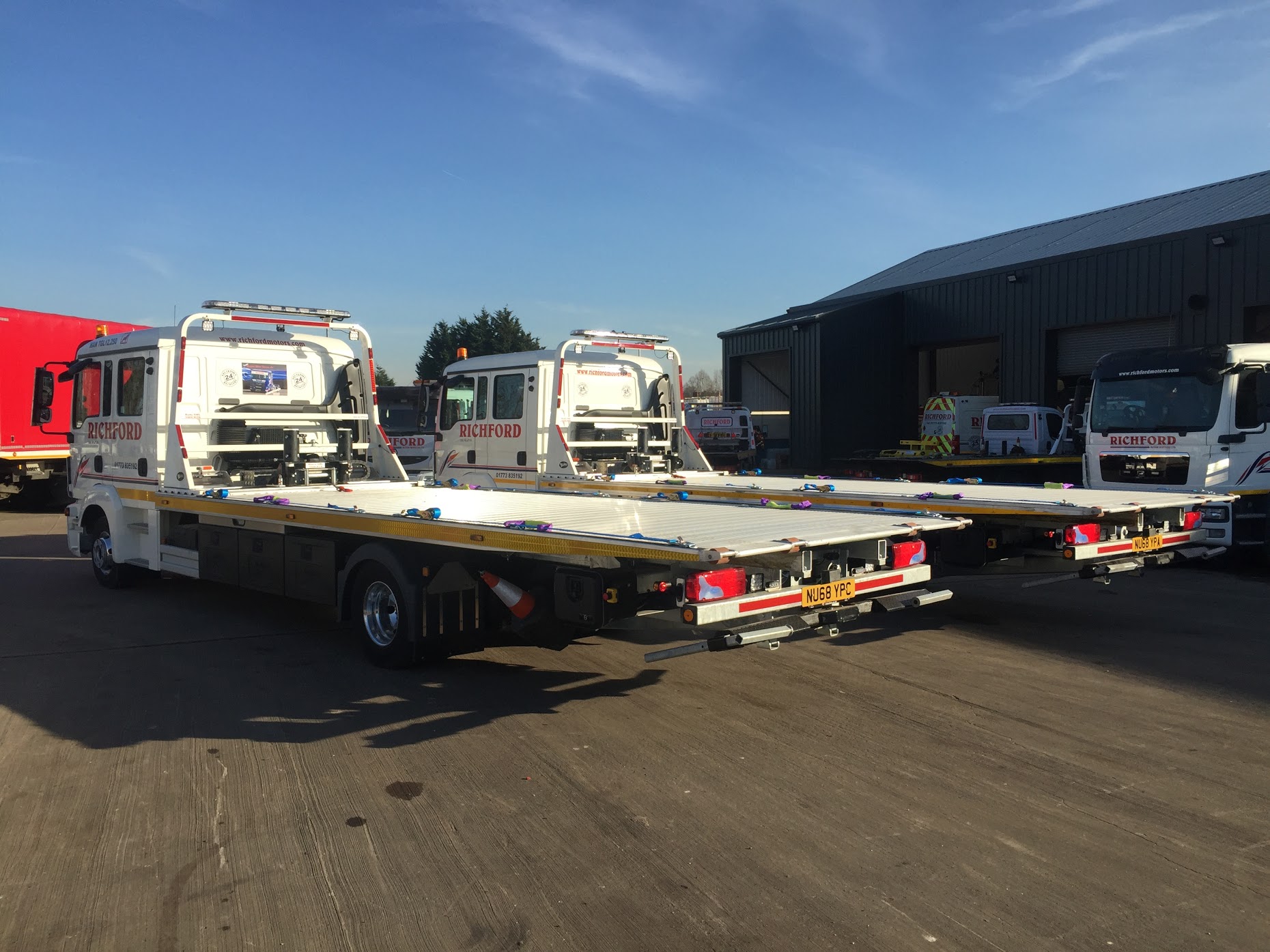 Boniface Supply More VLA's To Richford Motor Services
2019-03-04
With a fleet of almost 200 vehicles, Richford Motor Services are one of the UK's largest operators. They run a very modern fleet which is constantly expanding and evolving to cope with the ever-increasing demands on the business, continually investing in and providing the latest state of the art equipment for their staff.
Pictured are the first two vehicles from a batch of six 5t VLA slidebeds that have been meticulously built to Richfords exacting standards. The VLA product has been in operation with Richford since 2012 when they took delivery of their first unit based on a 12t MAN chassis. It has proven to be a robust, reliable product offering a very good payload and is ideally suited to moving large vans and vehicles with very low ground clearance. In it's standard form, the VLA comes with a manually sliding hydraulic winch, galvanised subframe and tilt frame which helps prolong equipment life, an aluminium deck with nylon ground contact rollers that ensures a smooth quiet operation and radio remote control for the body and winch. The VLA also features powered hydraulic tilt rams that ensure the bed will always come back down – even when weight is positioned towards the rear of the bed or when loading on hills.
Richford's specification takes advantage of numerous optional extras offered by Boniface including a 2t capacity 2nd car lift with a detachable tow ball, greedy ramps that can be used to maximise deck space by allowing the casualty to be loaded over the top of the winch, LED lighting, wrecker kit with road cones, heavy duty wheel skates and many other items which make the vehicles unique to Richford Motors.