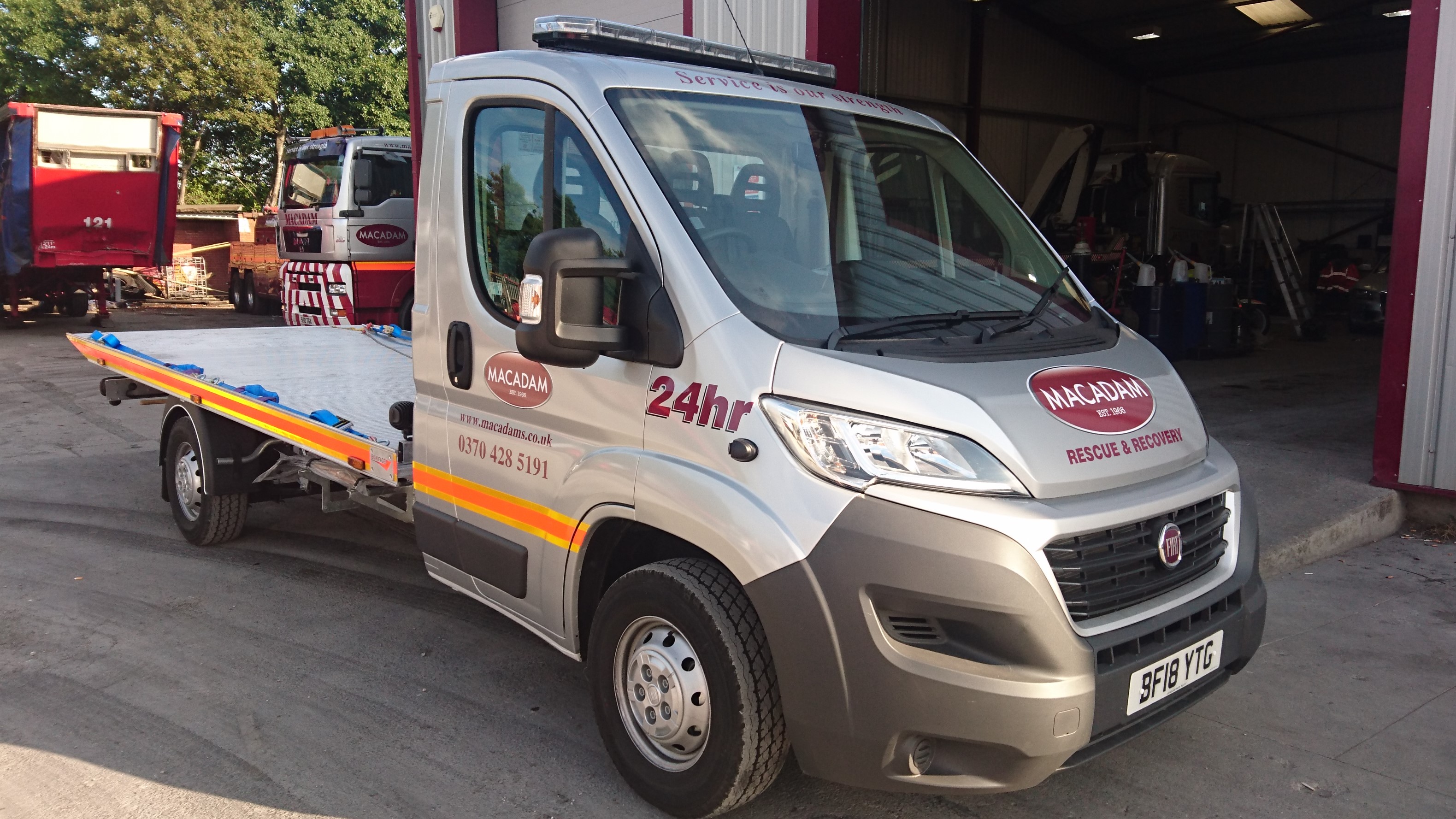 Boniface Supply More Trucks To Macadams
2018-08-06
For over 50 years in the recovery industry Doug Macadam has built his company from a small one-man operation to a thriving successful business employing more than 100 members of staff across 6 depots. They have contracts with all major work providers and hold several police contracts which rely on their expert knowledge and experience to recover both light and heavy vehicles.
Running alongside their thriving recovery business is their very busy insurance approved workshop and accident repair centre which, under the watchful eyes of Doug and his management team, turns out paint and bodywork repairs to a very high standard. Achieving these high standards consistently takes a lot of time and dedication. It is this work ethic that is common between both Macadams and Boniface and one of the reasons that Macadams chose Boniface to build their last three vehicles including the T35 pictured here.
The T35 is a very compact unit based on a 3.5t GVW Fiat Ducato chassis. For over 20 years the product has been tried and tested in the field by operators all over the country who are looking for the ultimate mix of fuel economy and ease of use. At only 3.5t, the Boniface T35 requires no tachograph, has no speed limiter, can be driven by anyone with a car licence, and can be used to recover both roadworthy as well as accident damaged vehicles without the need for cumbersome and often heavy loading ramps. The vehicle uses a single push button to operate the bed, comes as standard with full radio remote control, a heavy duty electric winch, galvanised chassis which helps to prolong the equipment life and is most commonly fitted with LED beacon, LED work lights and air assisted rear suspension.
We are sure Doug and his team at Macadams will be delighted with their first T35 purchase and it will provide them with many years of reliable service.