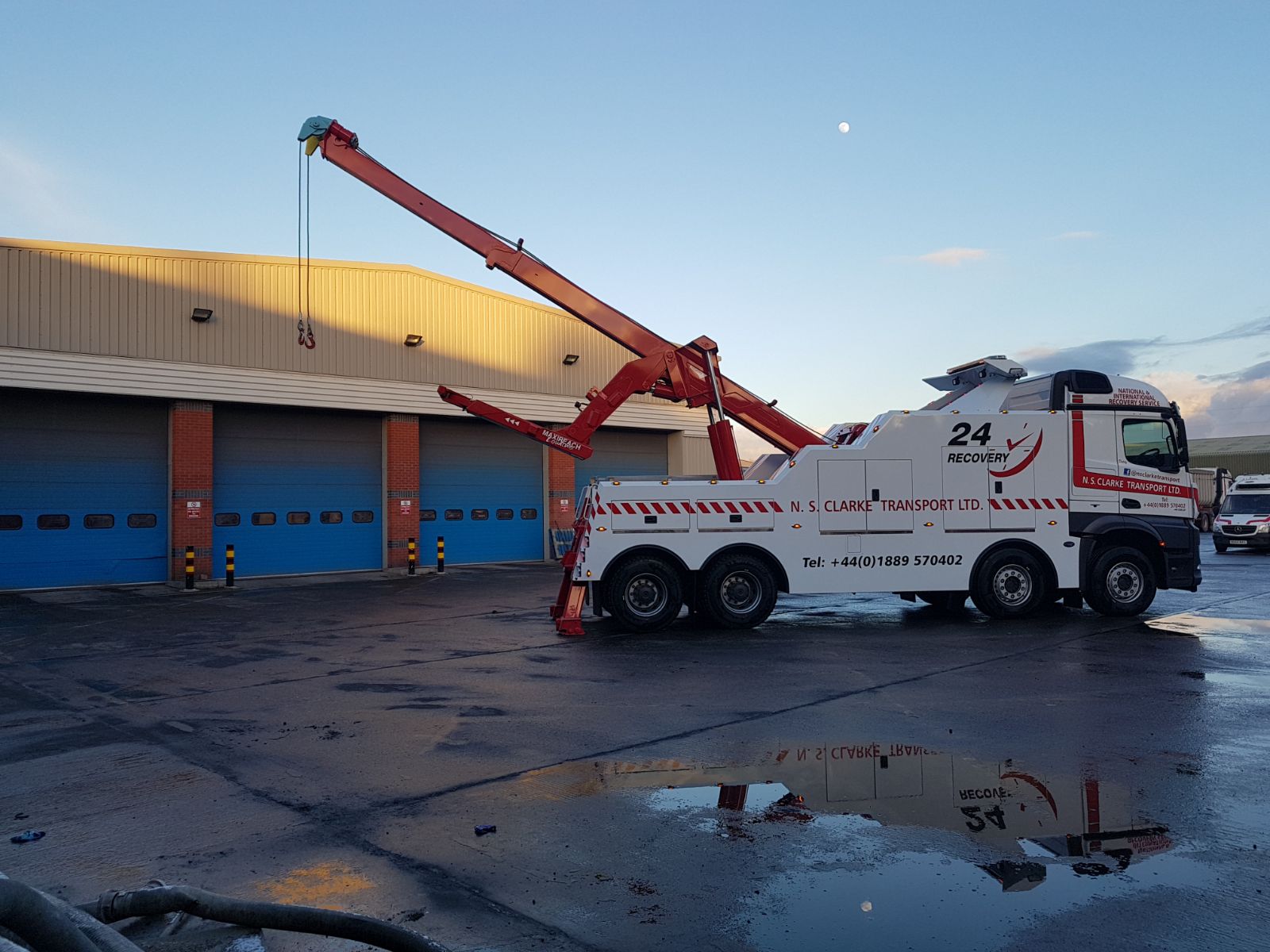 Boniface Supply another Recoverer Trident to NS Clarke
2018-03-05
Due to an increased workload and several new contracts, Staffordshire based NS Clarke Recovery have once again chosen Boniface to supply their latest piece of heavy duty recovery equipment.
Pictured is the newest addition and first of three new vehicles to be added to their ever increasing recovery fleet. This time a Mercedes Arocs 4153 8x4 chassis which is fitted with Boniface's largest heavy duty Integrated unit - the Recoverer Trident along with their industry leading Maxireach Lowline underlift boom.
The Recoverer Trident features two BS EN 14492 compliant heavy duty hydraulic winches, a heavy duty extending top boom, diagonally opposed rear stiff legs with flip over feet and spade attachments which keep the vehicle anchored and stable during heavy winching or lifting scenarios.
As you can see from the photographs, this world renowned heavy duty equipment is complimented by Boniface's Deluxe hand crafted stainless steel bodywork which has been meticulously built to a very high standard. Like all heavy recovery operators, NS Clarke are required to carry large quantities of ancillary equipment enabling them to deal with any and every eventuality during the recovery process. NS Clarke visited Boniface several times during the build and worked with engineers to create a comprehensive stowage plan for the vehicle. These visits combines with the exceptional craftsmanship of Boniface Engineering have resulted in a truly unique vehicle built to the customer's exact requirements.