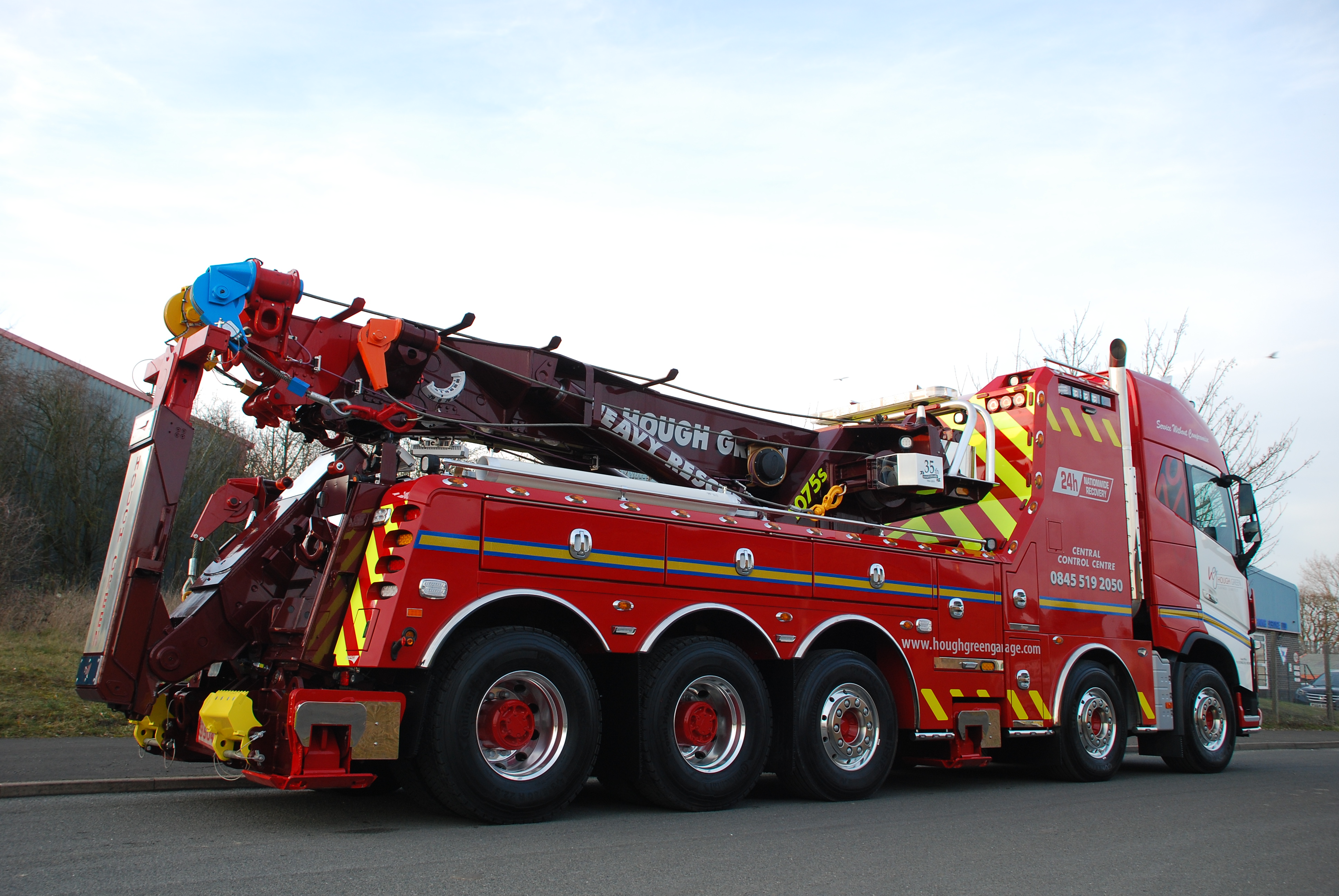 Boniface Supply Another Century 1075 For Hough Green
2019-03-04
Hough Green Garages of Widnes Cheshire have taken delivery of another Century 1075 HHU, this unit is fitted with two 60,000lb main boom winches and two 22,000lb turret winches along with a 50,000lb drag winch making this a very powerful winching machine. Combine this with the Century 1075 Rotator boom which provides a constant 360 degree slew, a massive 75t capacity, 264'' of boom reach at an elevation of 500'', underslung rear legs which provide a massive foot print and make the Century 1075 one of the most stable recovery platforms available in today's market - all of these features come together to make this the ultimate heavy duty recovery vehicle.
The HHU under lift gives the unit the versatility to have full beam rear stabilizer along with under lift performance unrivalled in its class.
All this equipment has proportional radio remote control and has the most up to date compliant control system to enable the operator to operate the machine with confidence. Numerous cameras are also fitted to the vehicle including winch cameras to check cables.
The unit is fitted with a host of optional extras which include high tech LED lighting on the main boom which illuminates the work area when the boom is deployed. Numerous work lights have been installed to illuminate the sides and rear of the vehicle when working at the side of busy roads. Beacons are fitted to the turret and also to the sides of the body and the front of the truck, all of which are high quality, ultra-reliable LED products.
The front custom-made locker combines a workshop area to enable the operator to work in the dry and also stowage for a wide range of ancillary equipment.
The chassis is a VOLVO FH 750 Globetrotter cab 10x4 the mid axle was fitted by Estepe in Holland under the control of VOLVO UK. The cab is fitted with all the refinements of a top of the range vehicle and can only be described as stunning and a pleasure to drive.
The vehicle will be based at one of Hough Greens many depots through out the North West and Midlands.