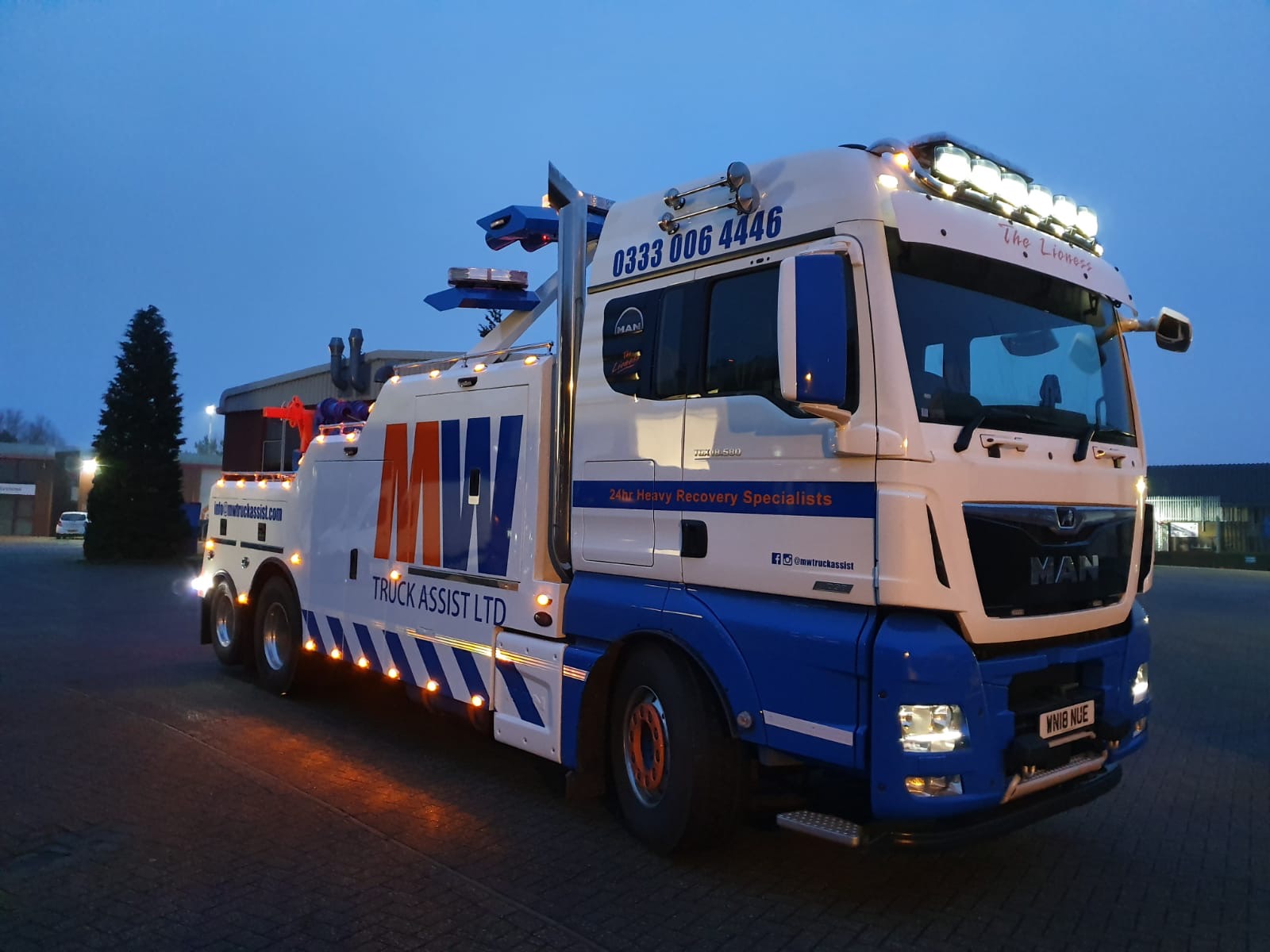 Boniface Pioneer for MW Truck Assist
2020-06-05
Boniface have been in discussion with Tom Wood at MW Truck Assist for some time, right back from when he had his first Boniface piece of equipment and was starting to build his business. Since then things have progressed considerably and he has now taken delivery of the first of a new fleet of recovery vehicles ordered with Boniface. This Mk 6 Interstater with K Boom has been mounted onto a MAN TGX and has been fitted with a pioneer axle.
The Pioneer axle now has a full model report by DVSA when fitted to the MAN chassis so it conforms to the type approval legislation which has been a steep learning curve for all involved.
In addition to the pioneer axle, MW's new vehicle has the new Maxireach Lowline K boom providing maximum lift at full extension along with the ability to retract whilst under full load. Further specifications include 2 x 30,000lb hydraulic winches, bespoke stainless steel body, Super Deluxe Stealth flyer with additional flyer wings, multiple LED beacons, strobes, scene lights, work lights, locker mounted 3 & 4 drawer tool boxes, hand wash package, jump sockets, strop shackle and chain stowage points and many more customer specific options. The truck was painted in MW's striking blue and orange paint scheme with even the insides of the lockers being painted in a speed-liner which simultaneously looks great whilst offering that additional layer of protection for the body. Keep an eye out in the future for more of our products that Tom has ordered, and which will undoubtedly be recognisable by the standout blue and orange paint scheme.