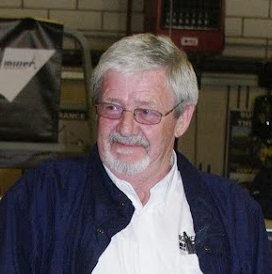 BONIFACE MOURN THE LOSS OF A CLOSE FRIEND AND COLLEAGUE
2020-01-09
JOSEPH STOREY
25-Oct-1943 - 28-Sep-2019
Born in Trimdon Grange, Co. Durham, UK. Joe passed away after a brief illness in Brampton Civic Hospital. Survived by wife Margaret (nee Duffield), Sons Tim and Todd, daughter-in-law Dianne and grandson, Ewan. Predeceased by his Parents, Joseph and Mary Jane, he is lovingly remembered by his siblings, Bryan and wife June, nephews Paul (Suzanne) and Andrew (Helen); brother William, nieces Catherine and Joanne, sister Jean and husband Peter and niece Kate as well as by Margaret's family!

Joe was a longtime employee of Miller Industries as a Director of Operations, working internationally in the Towing and Recovery industry and closely with his friends and colleagues at Boniface. Joe will be missed by many, not only in our industry but also by his friends in the shooting fraternity and those mutual friends of Margaret and the Boys.

Beyond his family and friends, Joe loved hunting and shooting, his dogs, rum and cokes (two generous fingers, please), Gordon Lightfoot's music, a barbecued steak, his dinners hot, NCIS and sitting on his deck in his oasis in Huttonville, preferably with all of the above.

A private family service will be held on Tuesday, Oct 1st and a Celebration of Life will be held on Sunday, October 6th from 1300 to 1600hrs at Scott's Funeral Home, Brampton.

In lieu of flowers, the family requests any donations be made to the Canadian Heart and Stroke foundation, Sick Kids Hospital or a charity of your choice.
For more information about Joe's Celebration of Life, to leave your own memories of Joe or to leave messages for his family, please follow the link
http://www.arbormemorial.ca/scott-brampton/obituaries/joseph-storey/39439/Guestbook