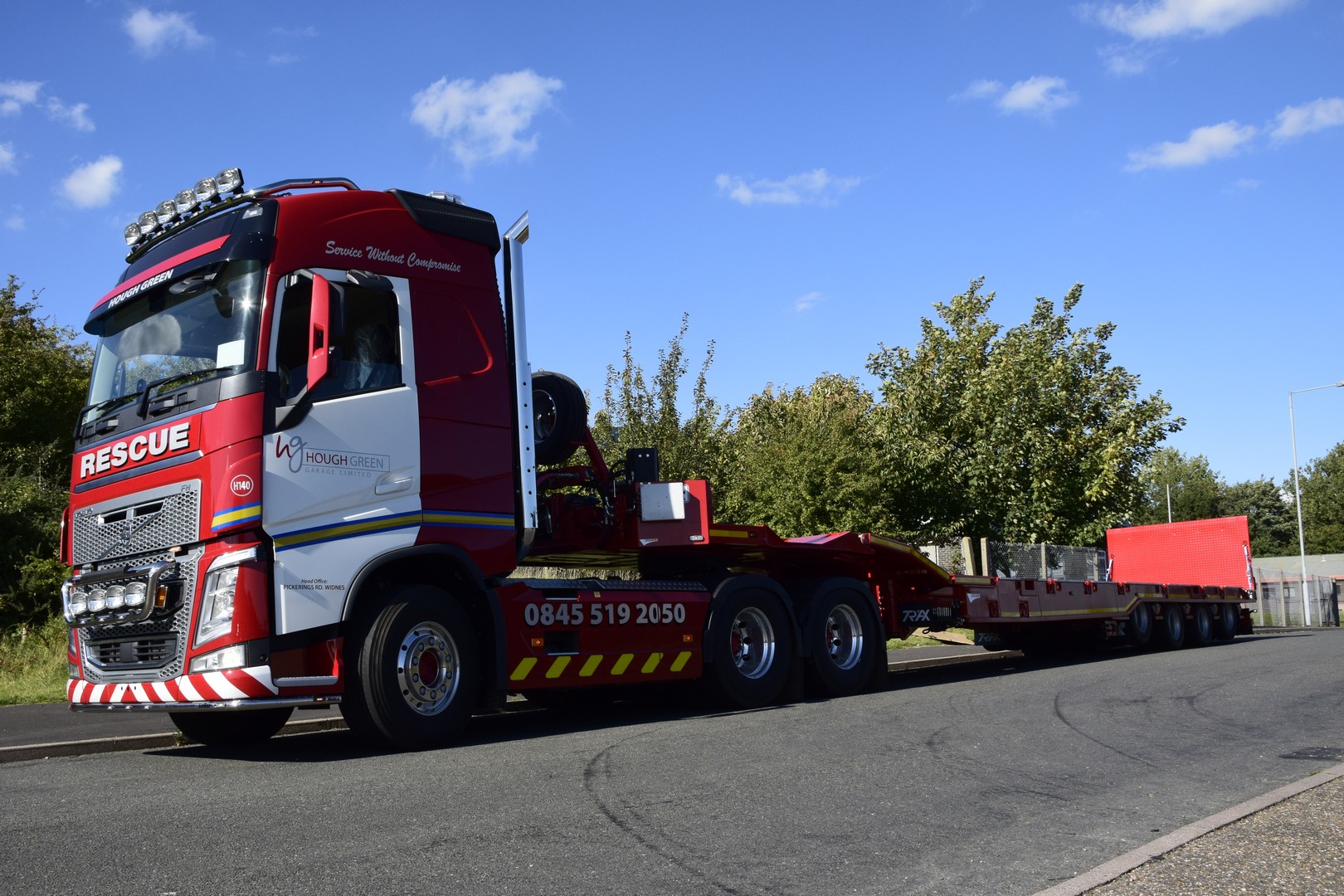 Boniface Lowslide Extreme 4 Axle Recovery Trailer for Hough Green
2018-01-30
Hough Green Recovery, one of the largest and most progressive recovery companies in the North West, have taken delivery of the latest generation Extreme Boniface Lowslide trailer.
This trailer has been tailored to suit the ever growing need to transport high units on the neck of the trailer and with an industry leading 1060mm King pin height, 890mm deck height and 4 axle configuration the Lowslide Extreme has the capability to legally carry 44t when coupled to a suitable tractor unit. The Lowslide extreme also comes with a number of other standard features including a spare wheel, radio remote control for the winch, independently operated front ramps, powered neck, hydraulic front landing legs, hydraulic tail board and dished wheel wells all of which set it apart from other trailers in the marketplace. The tractor unit shown in the photograph is a New Generation 6x4 VOLVO FH 16 with a lifting tag axle and has been fitted with a host of extra equipment to meet Hough Green's exact requirements.
This is the second Boniface Lowslide trailer Hough Green have taken delivery of in the last 6 months as their fleet continues to grow to meet ever increasing workloads.