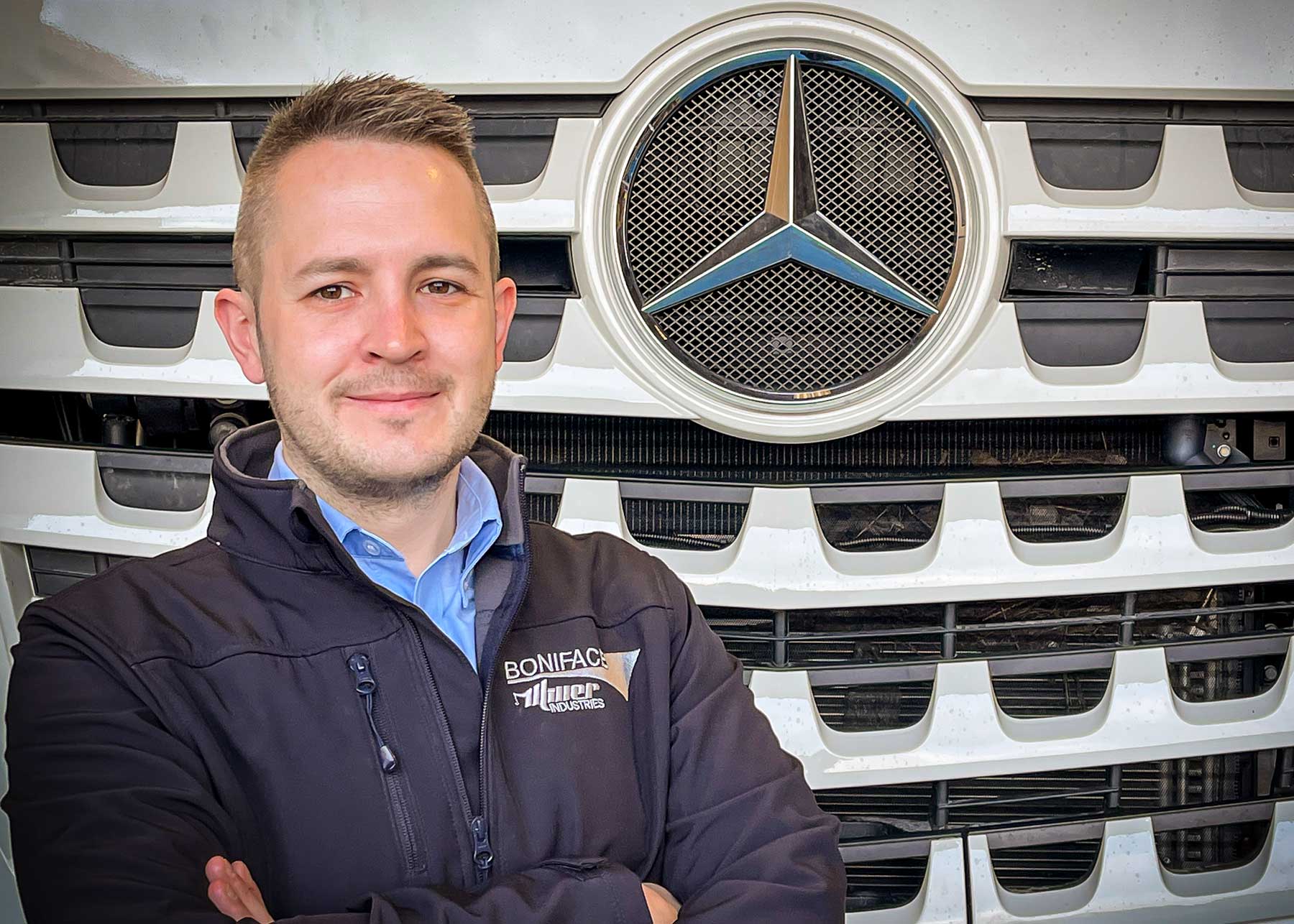 Boniface look to the future…
2021-12-15
As Boniface approaches their 40th anniversary, they are looking to the future – ensuring they have the people and products in place to support the Recovery Industry as it moves forward and maintain their reputation for exceptional customer service and backup. To that end, Boniface have promoted a number of staff within the business, one of which is Josh Allen who has moved from his role in IT Support and Social Media to the Sales Department.
Josh has been at Boniface for the past 8 years and in that time has developed a good product knowledge and had regular contact with customers through the Boniface Facebook, Instagram and Twitter feeds. You may also recognise him as one of the organisers of the demonstrations at the Tow Show – responsible for organising casualty vehicles – helping coordinate vehicle movements and also being hands on in the arena helping the team get things ready for the demonstrations.
In his new role as Sales Engineer, Josh will continue to build strong customer relationships and be responsible for sales to both new and existing customers in the south of England and Scotland - areas previously looked after by Gavin Harper who has also been promoted to a Managerial position within the company.
If you are in the south of England or in Scotland and would like to know more about any of the Boniface product range, give Josh a call on 07769 562645 or email him at jallen@boniface-eng.com
Don't forget to subscribe to the Boniface social media pages on Facebook, Instagram and Twitter to keep up to date with all their latest news and information.