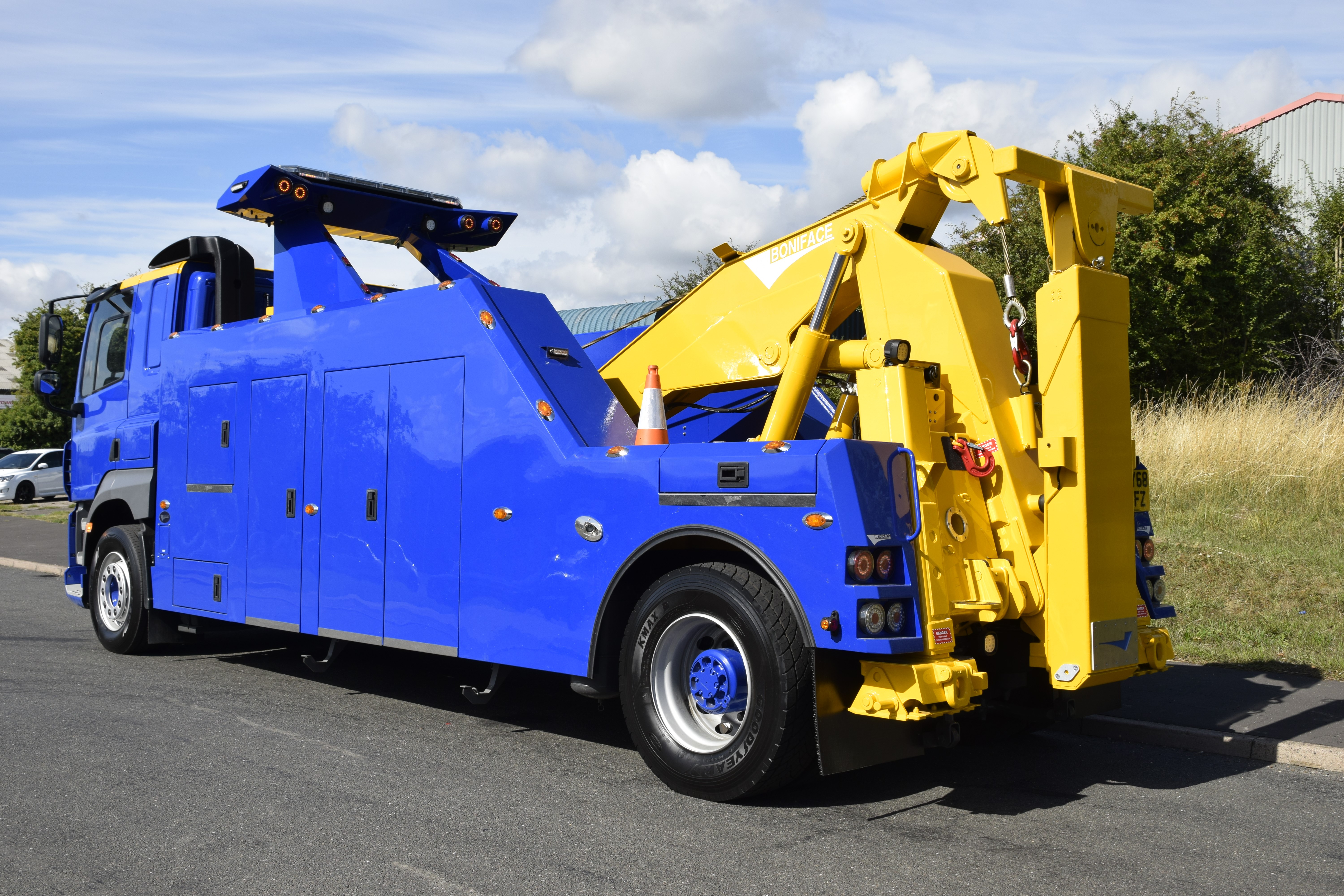 Boniface Interstater for Southern Recovery Service
2018-11-05
Southern Recovery Services are a longstanding customer of Boniface Engineering and when Paul Attwater needed a new unit to compliment the ever growing fleet a call to Boniface was the only option.
After discussions it was decided that the DAF CF chassis would be the ideal 4x2 chassis to use for this conversion and after a call to DAF the specification was tailored to suit Paul's requirements.
The equipment chosen was an INTERSTATER MK6 I and the body work designed to give the maximum payload at the rear. The I boom is, as all Boniface underlift booms, low but has a shorter retracted length than the H and K booms allowing the casualty to get closer to the recovery vehicle thus allowing higher payloads.
The body was custom designed for Southern Recovery Services and Paul visited to confirm his requirements and stow the internals of the lockers to his exacting requirements.
A single 30,000lb winch is mounted on the boom along with rear stabilizer legs which give this unit the ability to assist with full recovery operations rather than being just a lift and tow unit.
This unit generated great interest whilst on display at the Professional Recovery tow show and we are sure it will provide many years of exceptional service.