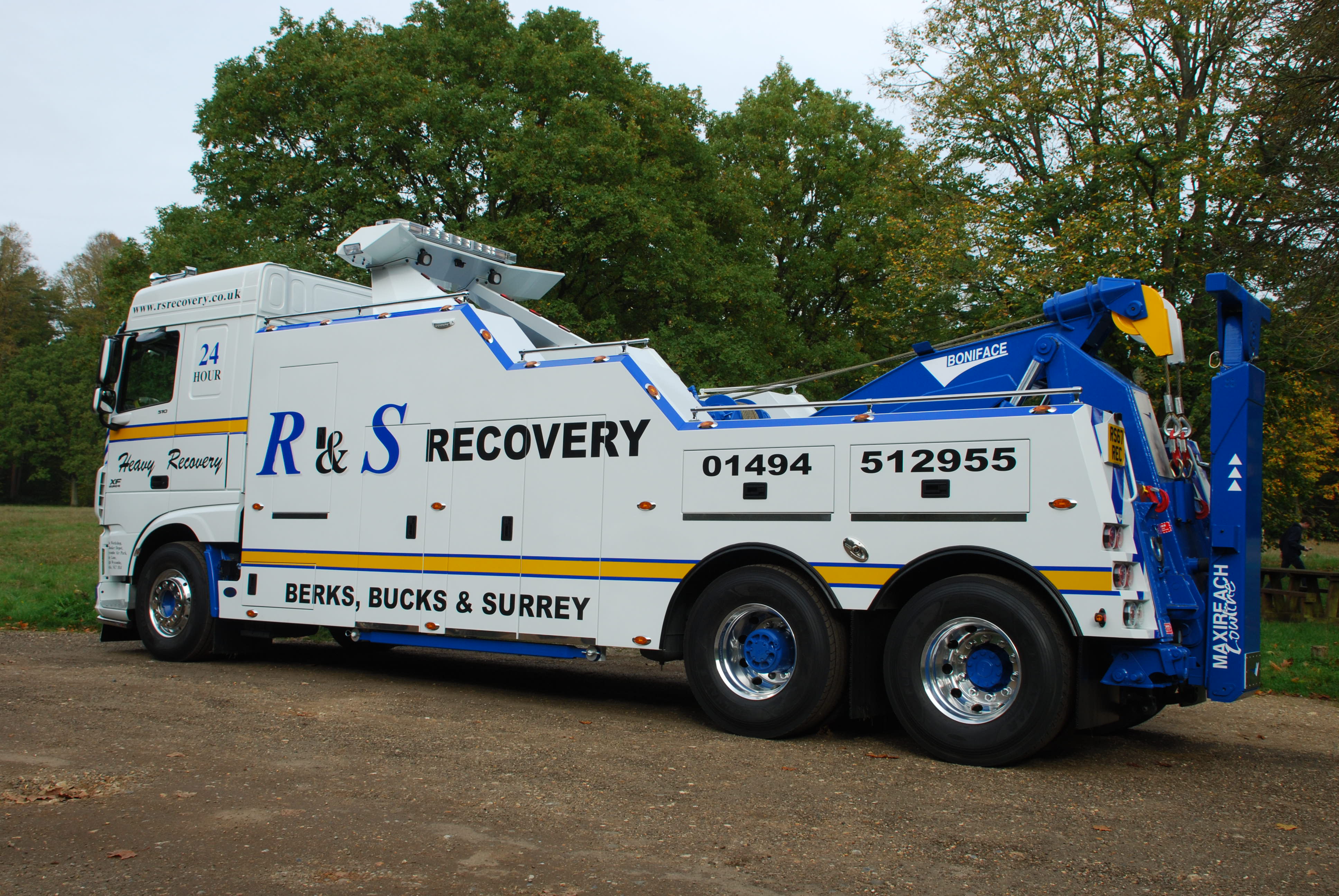 BONIFACE INTERSTATER FOR R&S RECOVERY
2017-11-29
R&S Recovery of High Wycombe, Buckinghamshire asked Boniface to build their latest recovery unit as they wanted a lift and tow vehicle along with the added versatility of assisting their heavy recovery units with difficult jobs.
Mark and Philip Leslie visited the Boniface factory to discuss the build with our Engineers and body design staff and came up with a body that suited their specific requirements.
The Mk6 H INTERSTATER was also chosen as this is the best and most versatile under lift available – maximum reach with minimum height. The H boom rated at 33 tonnes fully retracted and 9 tonnes fully extended make this a class leader in the field.
Fitted with twin 30,000lb winches and out board rear hydraulic stabilizer legs and full radio remote control for under lift and winch functions ensuring optimum control for lift and tow as well as more delicate recovery jobs.
A DAF XF 6x2 chassis was selected as this chassis was suited to the work load Mark had in mind for the job.
All through the build Mark and Philip were encouraged to visit to discuss all aspects of the build and talk to the workshop team who were building the vehicle. The tailor-made stowage ensured all tools and accessories were in the correct position so Mark was confident the truck was ready for the road when it was collected and everything was stowed to their satisfaction.
Many will have seen the truck on display at the recent European Tow show at Telford where it received many admiring glances.