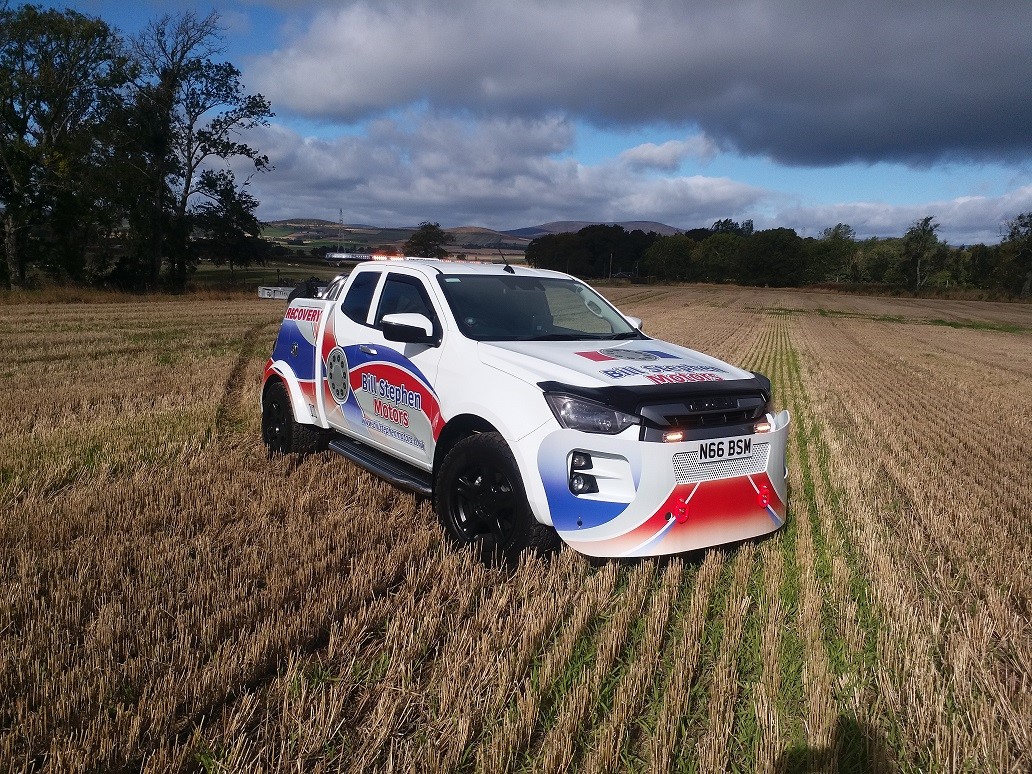 Boniface Engineering make light work of rural recovery for Bill Stephen Motors
2022-10-13
Gareth Stephen from Bill Stephen Motors was recently in the market for a small but capable 4x4, able to handle a number of tasks in the rural areas of north east Scotland. One of the options that stood out was the Jige Light City. This spec lift is converted from an Isuzu, Ford or Toyota at Jige International, part of the Miller Industries group. Boniface, as part of the same group, were able to supply an Isuzu N60 chassis and handle the conversion along with all movements between the UK and France.
To aid in performance, an uprated rear suspension system process is undertaken, including the standard alloys being removed and replaced with 18" reinforced alloys along with rear airbags to assist in the axle performance. The front bumper is enhanced with a wraparound steel cast which acts as ballast as well as a durable push bumper when required. The polyester body work is styled to suit the chassis and is light, maximising the vehicles payload whilst providing as much storage as possible.
The Jige product has the option of many useful features such as the adjustable light bar mounting which allows the light bar to be dropped down to increase headroom in restricted areas, levelling rear air suspension, an on-board camera system for ease of operation, jump sockets, front and rear strobes, air compressor and the road rollers which are conveniently located at the rear for quick access.
To find out more about the Light City or any other Boniface product, give us a call on 01842 754232 where one of our friendly sales team will be happy to answer any questions you may have.