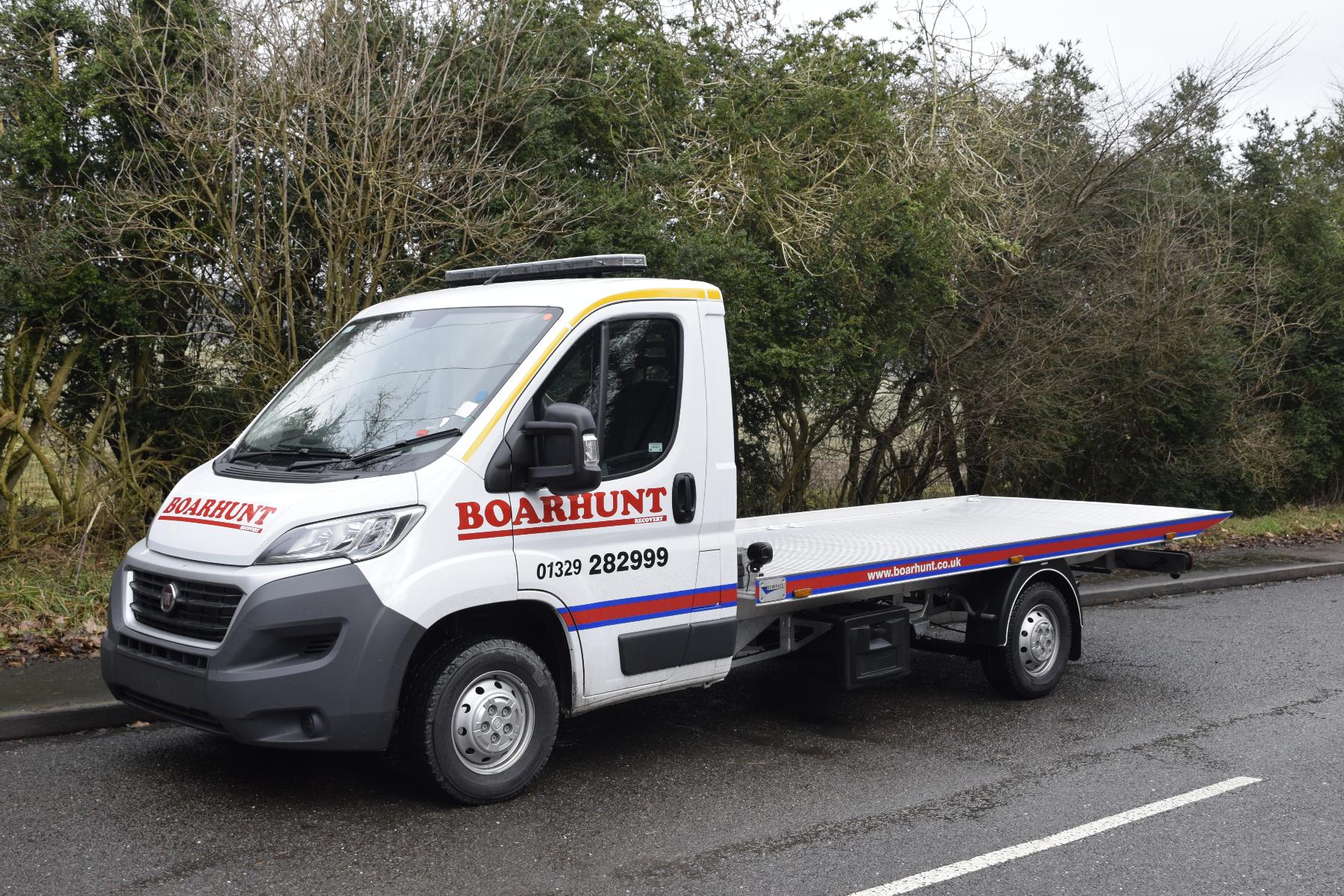 Boarhunt choose Boniface
2017-05-23
Boarhunt Recovery of Fareham Hampshire recently came to Boniface to supply a new lightweight transporter, and after a visit to the Thetford factory by Rob Doney he decided on a Boniface T35 fitted onto a Fiat Ducato chassis.
This unit was chosen for its versatility moving accident damaged and rolling small cars as well as the full range of motorcycles.
With its superb mpg figures and easy to operate T35 slide bed lightweight body allows the operator to recover a variety of vehicles either in town centres, housing estates and confined spaces. The T35 is made to the highest standard with light aluminium extrusions for the deck giving strength and longevity and 8,000lb winch with radio remote control for the winch and the deck giving the operator full control.
Its manoeuvrability and the fact it is a slide bed body makes the T35 the ideal unit for either local accident work to long distance recovery work, along with no Tachograph requirement and can be driven on a standard car licence giving the opportunity for younger drivers to get accustomed to the industry.