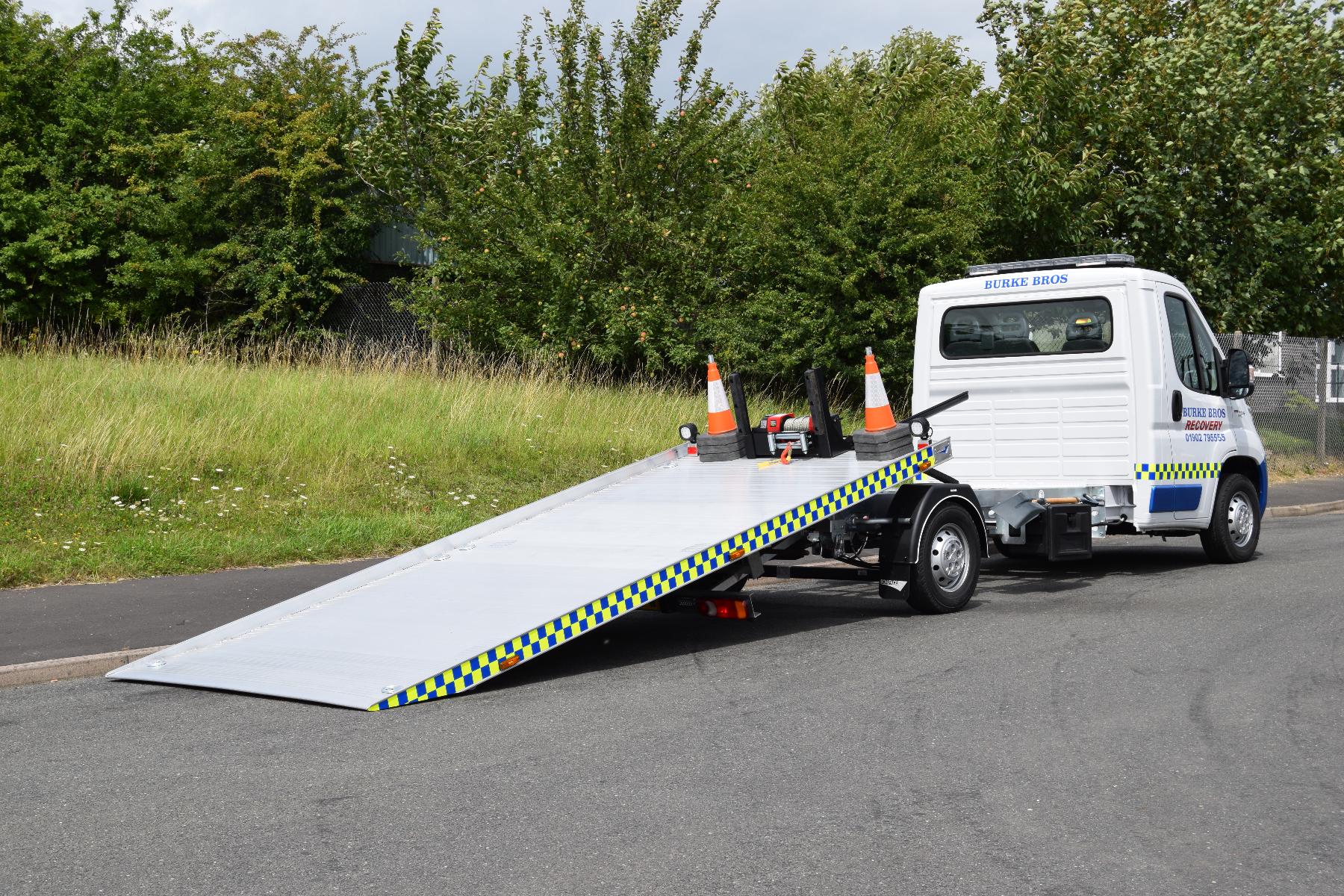 Another Boniface T35 Heads To Burke Bros
2017-08-15
It was back in 2013 that Sam Burke of Burke Bros Recovery collected his first ever T35 transporter from the Boniface factory in Thetford, Norfolk. Like many operators over the years, Sam soon realized that the T35 was an excellent addition to his fleet. It is an extremely tough, durable and versatile truck that can be driven by anyone with a car licence and be used not only to move everyday cars and motorcycles that have broken down but also RTC damaged vehicles as well.
At just 3.5t GVW, the T35 is not speed restricted meaning that jobs can be attended quickly and, unlike larger vehicles, it does not require a tachograph when moving road worthy vehicles or other goods.
The Boniface T35 has now been in production for over 20 years and has been well tried and tested by hundreds of operators throughout the UK. Its galvanized chassis with integral sub-frame and tough aluminium deck ensure the equipment will provide years of trouble free operation. Unlike some other products on the market, the T35's unique design ensures that the bed can always be fully deployed to achieve its optimum loading angle whilst nylon ground contact rollers provide a very smooth quiet operation which is achieved with a single button on the radio remote control.
As you can see in the photographs, Sam's Boniface T35 has been tailored to his exacting requirements and features some bespoke lighting and other accessories which make it unique to Burke Bros. Should you wish to take a closer look at the vehicle, Sam has another in build which will feature at this year's Tow Show.