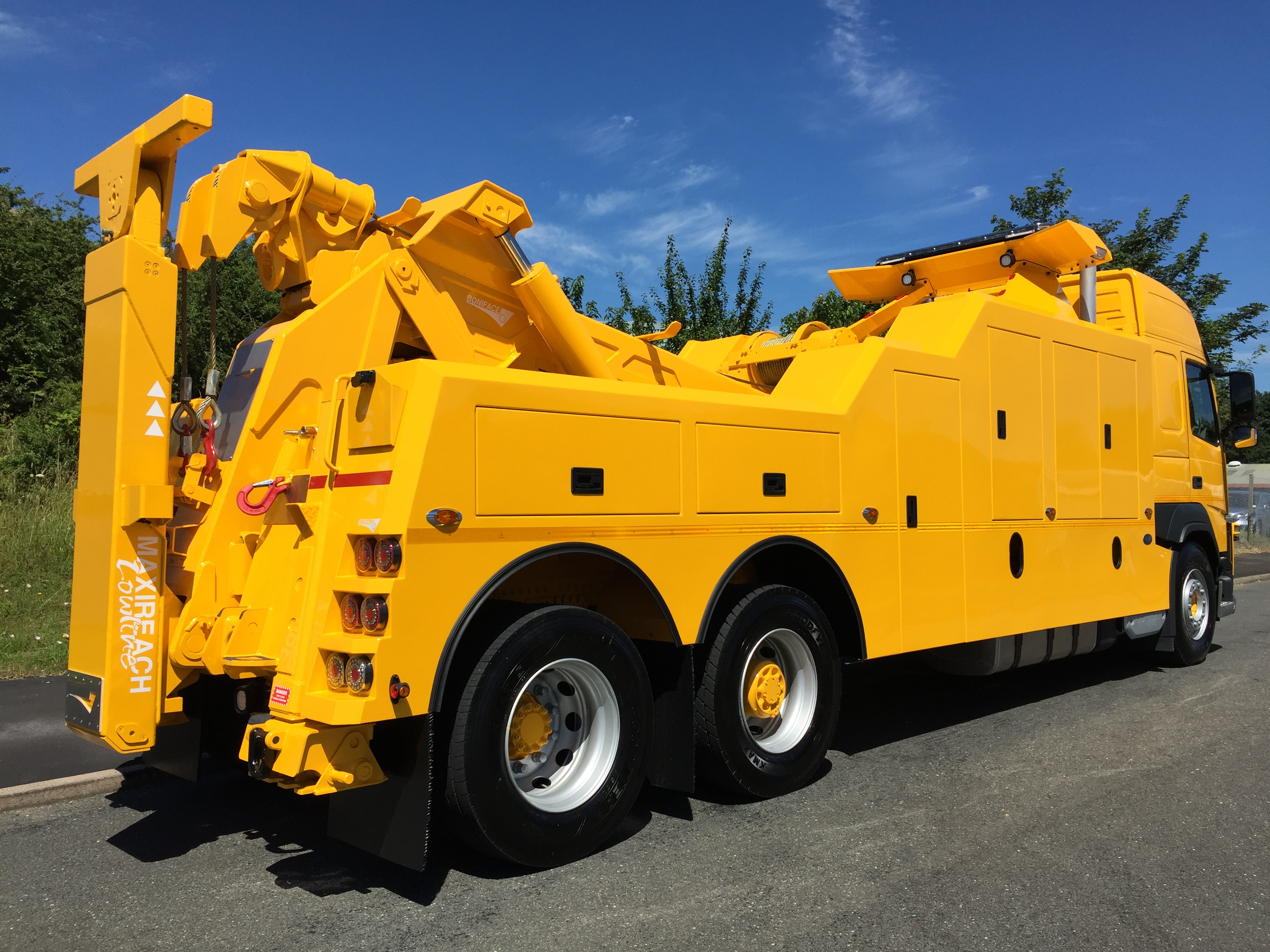 Albert Road increase fleet
2016-08-22
Albert Road recovery part of the Canute Group of Purfleet Essex have taken delivery of this impressive Boniface Recoverer 9055 mounted onto a VOLVO FM chassis.
This versatile unit will be working around the M25 AND INTO London so has the versatility to be very manoeuvrable I tight spots but giving excellent performance from the Longest lowest and most powerful under reach available today.
Complimenting this under lift is the 9055 top recovery boom which with twin 50,000lb winches down rated to 31,000lb to be BS14492 compliant so the winch ropes that are fitted can be man handled in winching situation.
The deluxe body is tailor made to suit the lines of the cab and when fitted with the stealth flyer makes the vehicle get noticed and has the renowned Boniface look that is revered throughout the industry in the UK and indeed the rest of the World.
BONIFACE 'MORE POWER , MORE REACH, MORE BUSINESS.