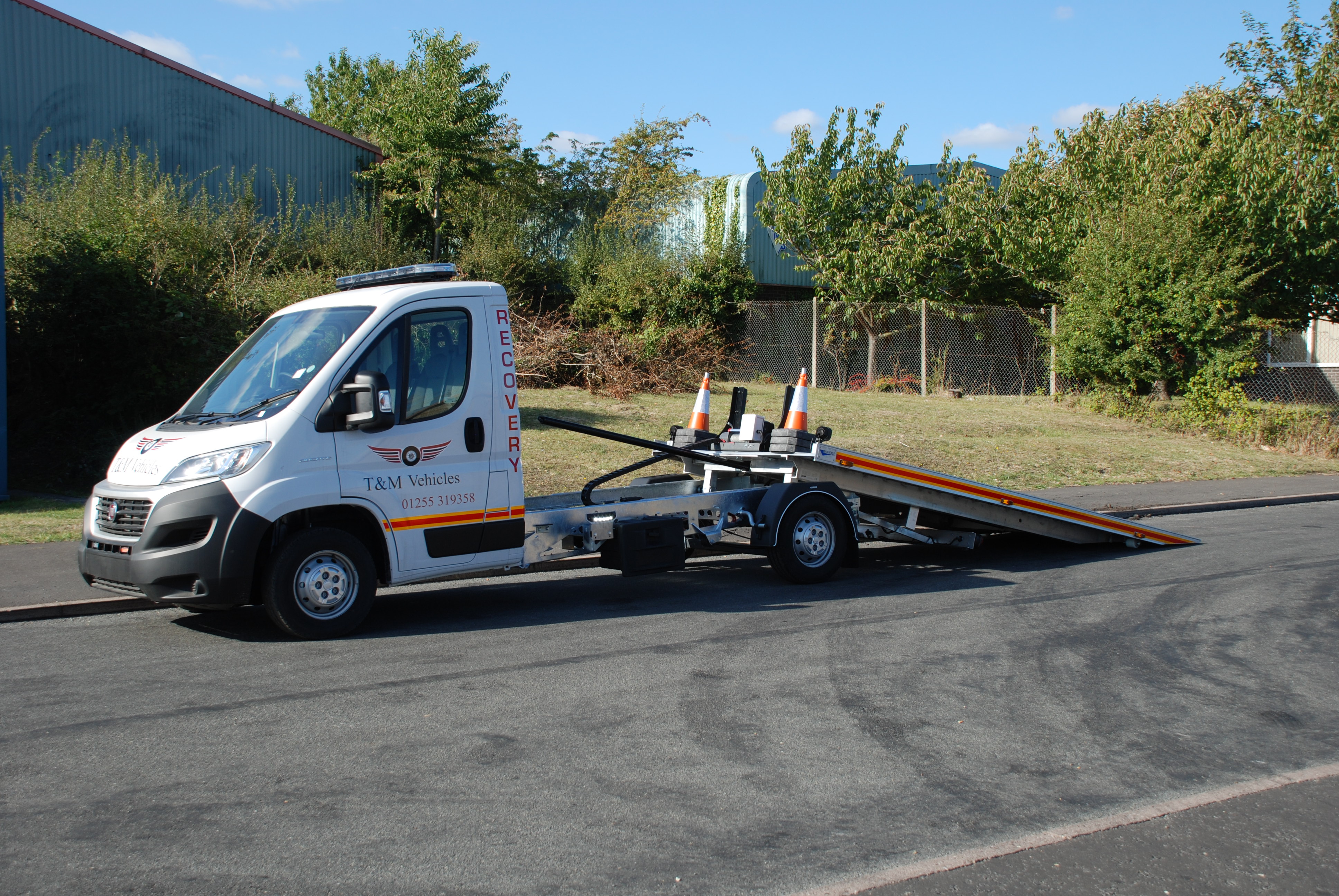 A Boniface T35 for T&M Vehicle's
2020-01-09
One of the fastest growing recovery companies in the South East of England T&M Vehicle's in Clacton recently decided it was time to start upgrading their fleet. After seeing numerous Boniface vehicle's in action with other operators their decision was an easy one when deciding where to go. They had no hesitation when ordering 2 new vehicles at once with one of them being the Boniface T35. The excellent versatility, manoeuvrability and fuel economy of the T35 helps ease the continual pressure of any business whilst providing the operator with reliable and easy operation.
With a GVW of just 3.5T, the T35 can be driven on a car licence, is not speed restricted and unlike larger vehicles it does not require a tachograph when moving road worthy vehicles or other goods such as scrap cars. The combination of these elements allows for the operator to attend stranded customers as quickly and efficiently as possible.
The Boniface T35 has now been in production for over 20 years and has been well tried and tested by hundreds of operators throughout the UK. Its galvanized chassis with integral sub-frame and tough aluminium deck ensures the equipment will provide years of trouble-free operation. Unlike some other products on the market, the T35's unique design ensures that the bed can always be fully deployed to achieve its optimum loading angle whilst nylon ground contact rollers make it smooth and quiet in operation. The bed and winch are operated quickly and simply by radio remote control and the equipment is fitted with back up controls in case the remote is lost or damaged. T&M decided to add a few extras to their build such as jump sockets at the chassis voltage contained within the locker, front LED strobes to increase the awareness of other road uses and pathway lights mounted to the underrun either side illuminating the walkways and work areas for both operator and passengers alike.