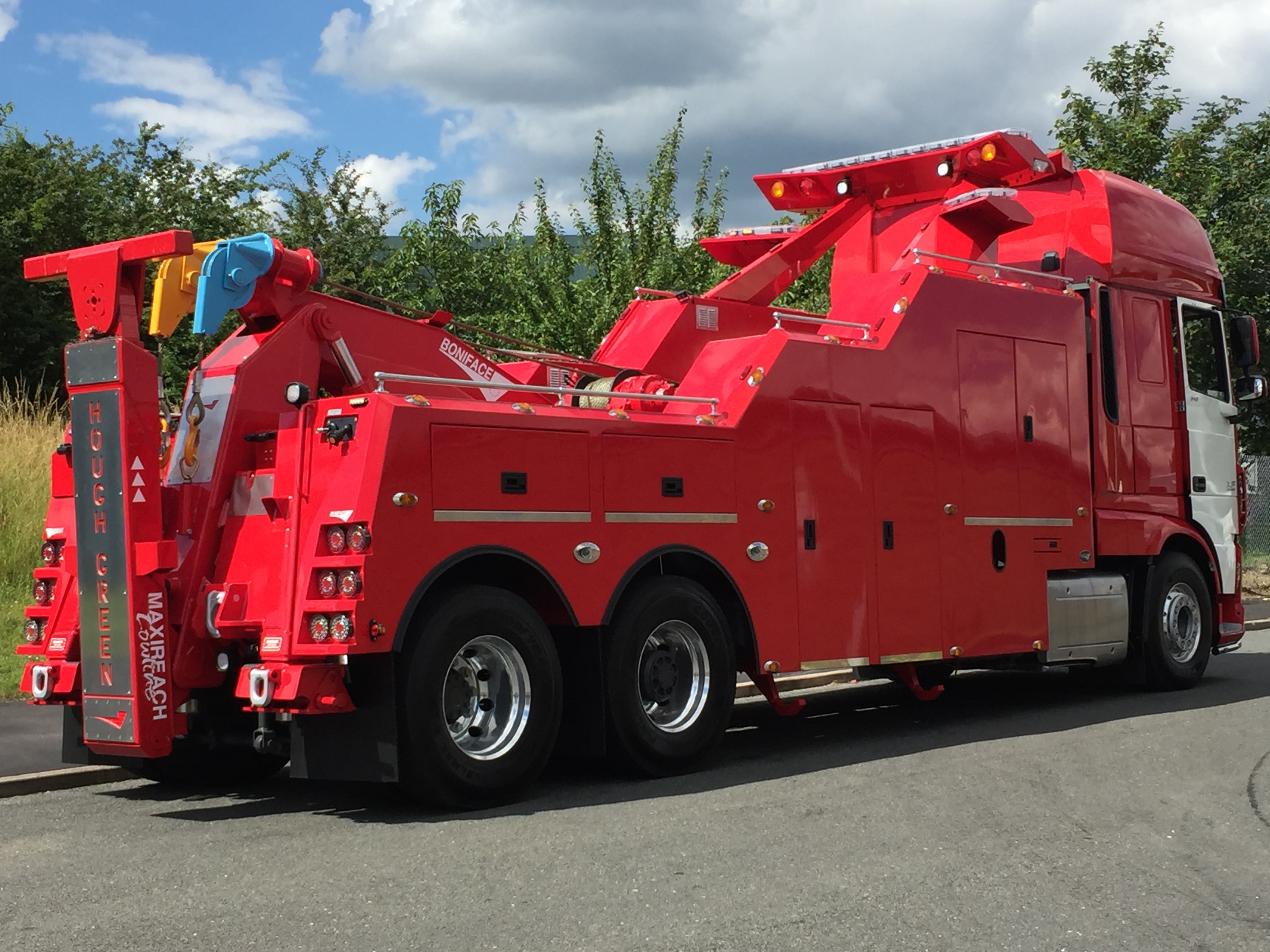 1,000th Boniface Interstater for Hough Green
2016-10-04
This is the second Interstater Mk6 H Hough Green have recently taken delivery of to add to their growing compliment of Boniface Heavy equipment.
This is also the 1,000th Interstater produced by Boniface Engineering which is a mile stone not many manufacturers achieve.
The equipment is fitted to the latest Euro 6 DAF XF super space cab and has body work as imposing as the cab, with all stainless steel construction internal door hinges and coach style locks to give it the smooth lines which has come to be a norm with Boniface equipment.
The Interstater Mk6 H is fabricated and built in Thetford Norfolk the home of the Interstater since 1982. The Interstater is fitted with out board rear stabilizer legs and twin winches to give this machine the versatility to carry out the most arduous jobs and give the vehicle an all-round recovery and lift and tow capability.
Twin 30,000lb winches are installed to allow the vehicle to be used for heavy duty winching and to assist in difficult recoveries.
All in all a good all-round Heavy recovery unit with the power to get the job done.